Gas hobs
The ultimate in gas efficiency.
Hisense gas hob burners are the ultimate in gas efficiency. Innovatively designed to be easy to control and easy to clean.
Designed specifically for wok cooking.
Ideal for quick and powerful cooking, our Wok Burner has a uniquely designed gas crown that heats the larger exterior surface area of a wok perfectly allowing you to cook more food, faster.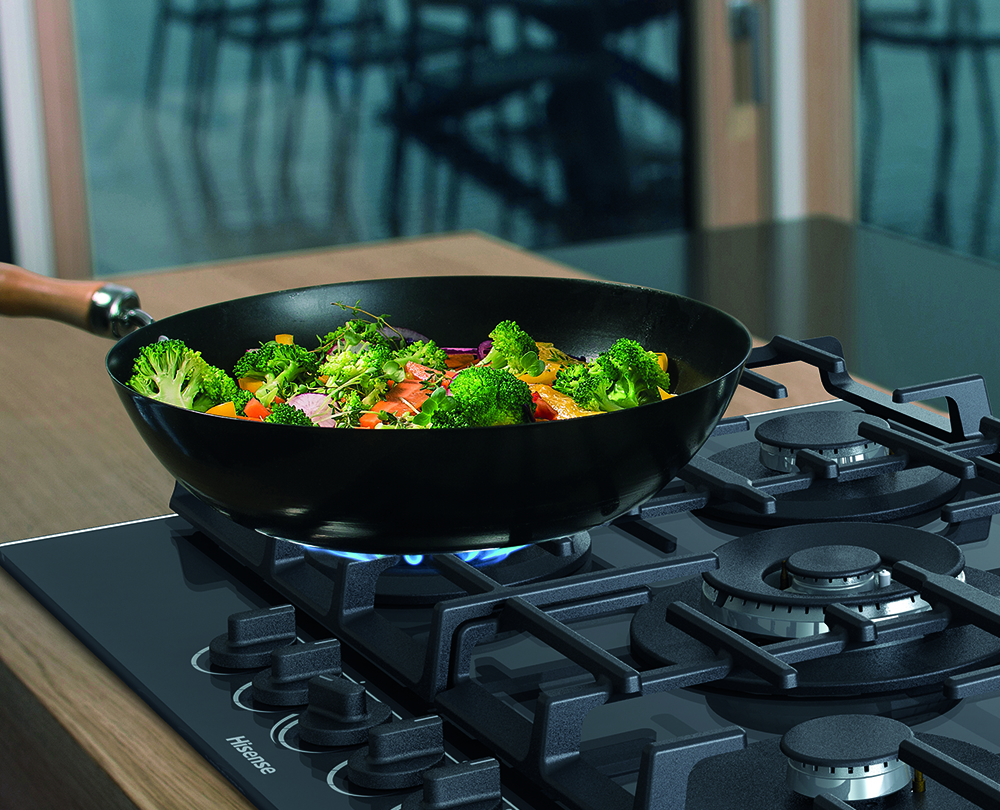 Cast-iron for handling the highest of heats.
Sturdy and stylish, these cast iron supports are cleverly designed to make life easier – move pots easily from one hob to the next and it's easier to clean up.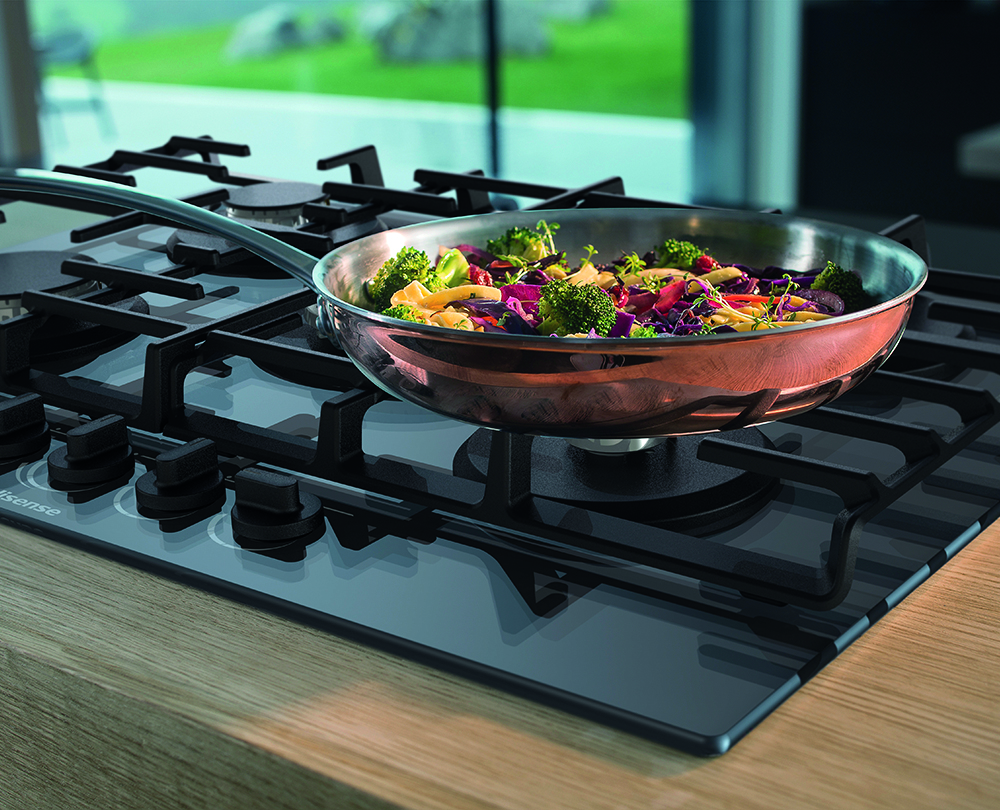 Quick, simple, efficient ignition.
Ignite and control the hob's burners with the greatest of ease. Simply press the knob down and rotate it to desired level with one hand, keeping your other hand free.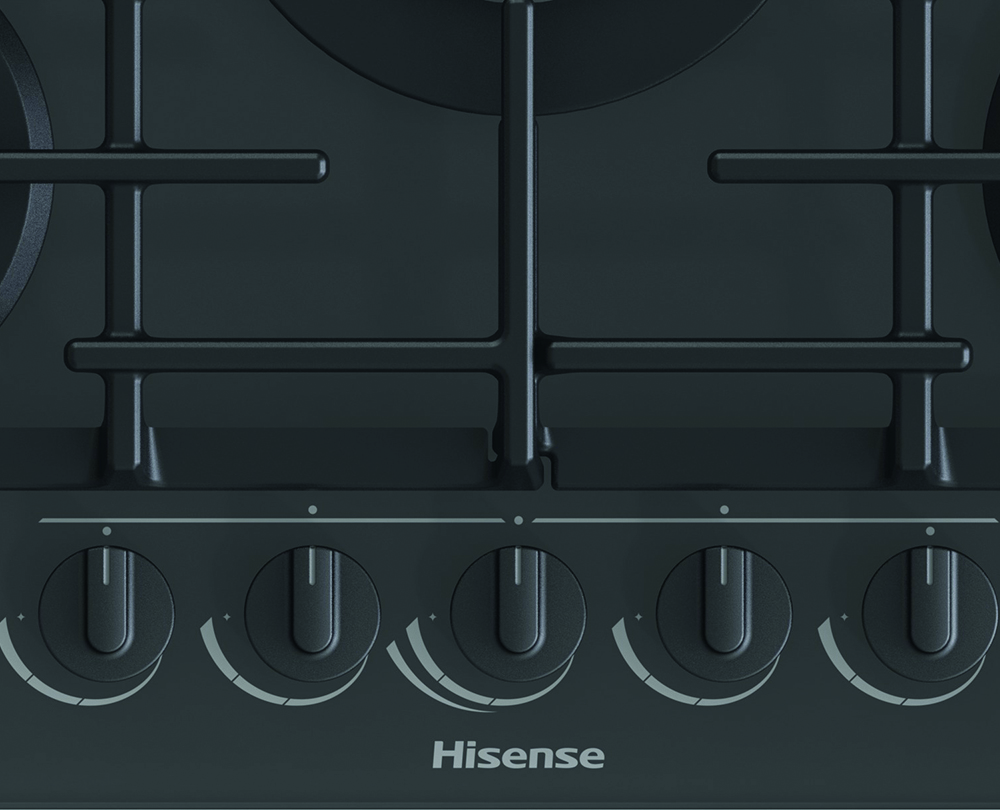 Guaranteed safety
with Gas Stop.
Cooking with gas is always safe with the automatic Gas Stop safety feature. If the flame is extinguished as you're cooking, whether it's a liquid spillage or it gets blown out, Gas Stop immediately shuts off the supply.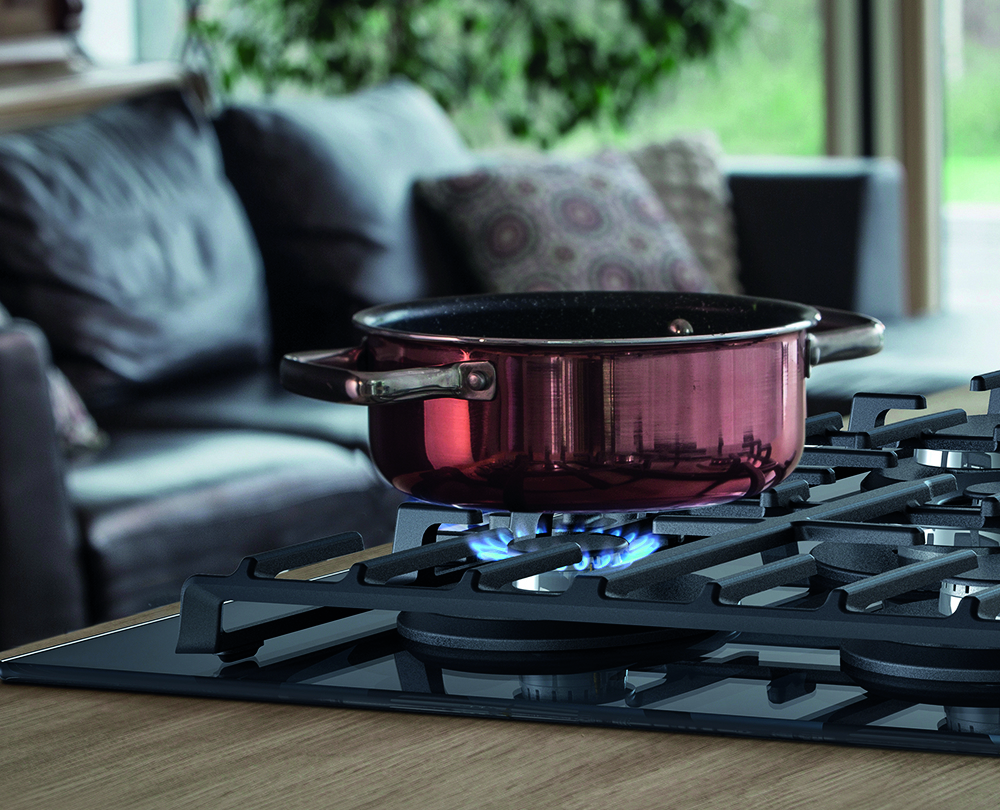 Keep your hob looking good, for longer.
This tempered glass finish isn't just stylish. Its durable and resistant nature also ensures any fingerprints, scratches and everyday wear and tear is less visible on the hob surface.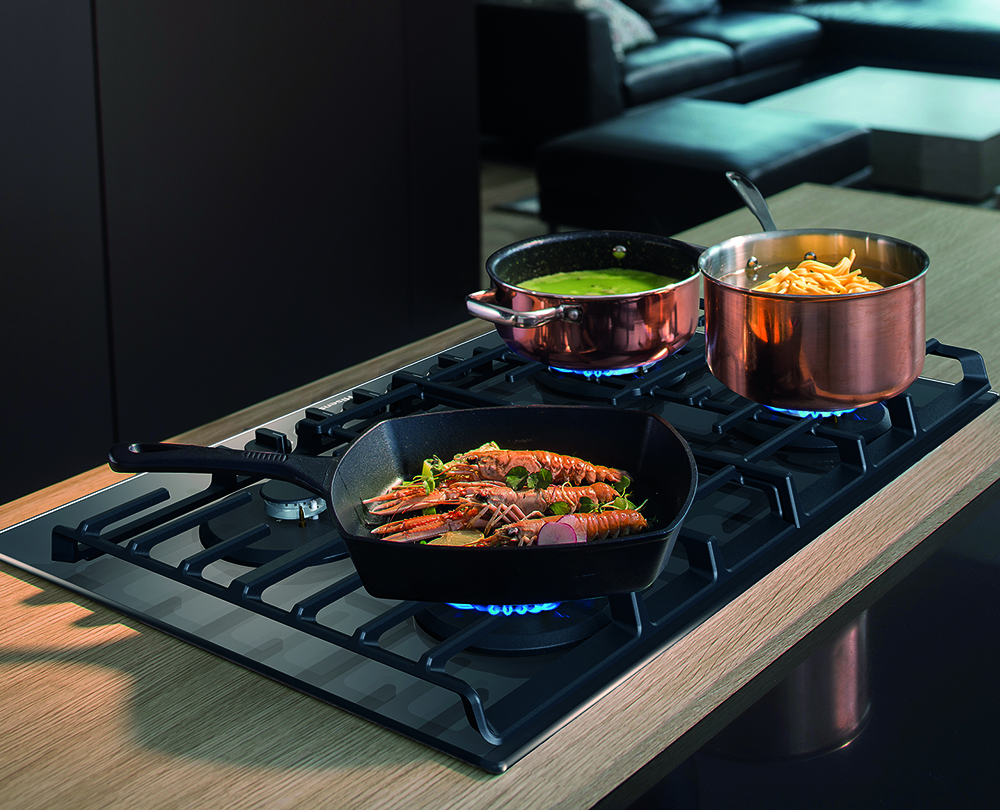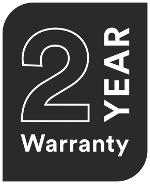 All Hisense cooking appliances include a 2 year warranty as standard to give you complete peace of mind with a product that's built to last.
Now, here's the technical bit…
Below you'll find all the technical details of your product, such as dimensions, etc.
Gas

Hob Type

5x

No. of burners

Tempered Glass

Finish

Automatic

Ignition Type

Cast-iron

Pan Support Type

750 x 136 x 520

Dimensions in mm's (W x H x D)
Full Specs +
What people are saying.
Deekay
❝ I have finally had the gas hob I purchased installed and have used it a couple of times now. So far I'm very happy. It is easy to clean and I'm pleased with the way the rings light and how low the flame goes. My only small reservation is that I should have bought a bigger hob. I cook for a family and I don't think I could get four large pans on the hob. My fault, my problem. Otherwise, the hob is fantastic value for money, looks great and functions well. ❞
Lesley S
❝ Good size range of gas burners and great quality too ❞
All Reviews +
Product support
Need to know more about supporting your hob? See the pages below for more information.

Manuals & downloads
Discover the latest user manuals and downloads for your Hisense gas hob.

Register your product
Registering your product means that, if something does go wrong, you're fully covered.

Contact
To call or email our customer service team, click the link above.
Because who wants to be
out the loop?
Sign up and you'll never miss our offers, new products or updates.