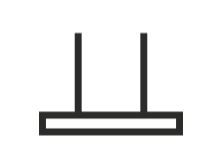 Keeps your kitchen's air extra clean while you cook.
Eliminates steam, heat and food odours from your kitchen, improving the room's air quality, removing heat for greater comfort whilst cooking and making cleaning easier. The t-shaped design is perfect for offering a larger canopy area to cover the hob underneath and with integrated LED lighting, visibility is enhanced so you can see exactly what you're doing.
Remove all air impurities with Extraction.
Remove cooking odours from the kitchen completely. Extraction hoods efficiently draw up steam, trap vapours in a filter, then expel odours outside using ventilation, helping to keep the air inside really clean.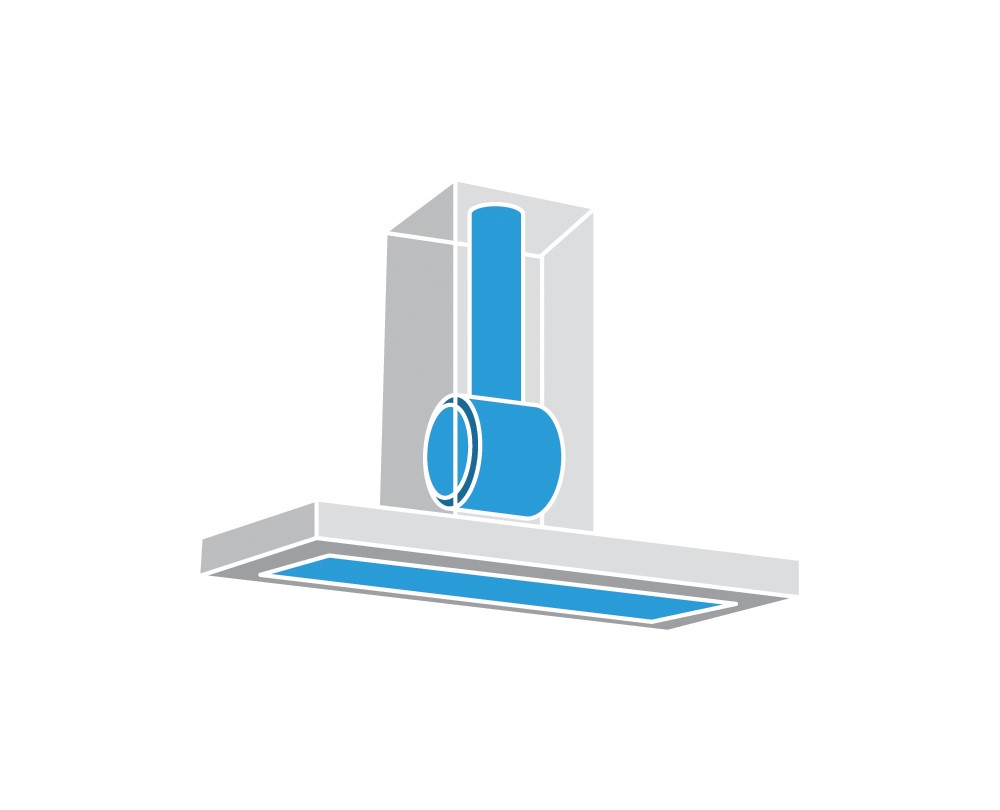 Recirculation.
Effective cleaning, simple to install.
Keep your kitchen's air clean while you cook without having to install ducts for extraction. This easy-to-install solution draws steam up through a filter, removing odours before recirculating clean air.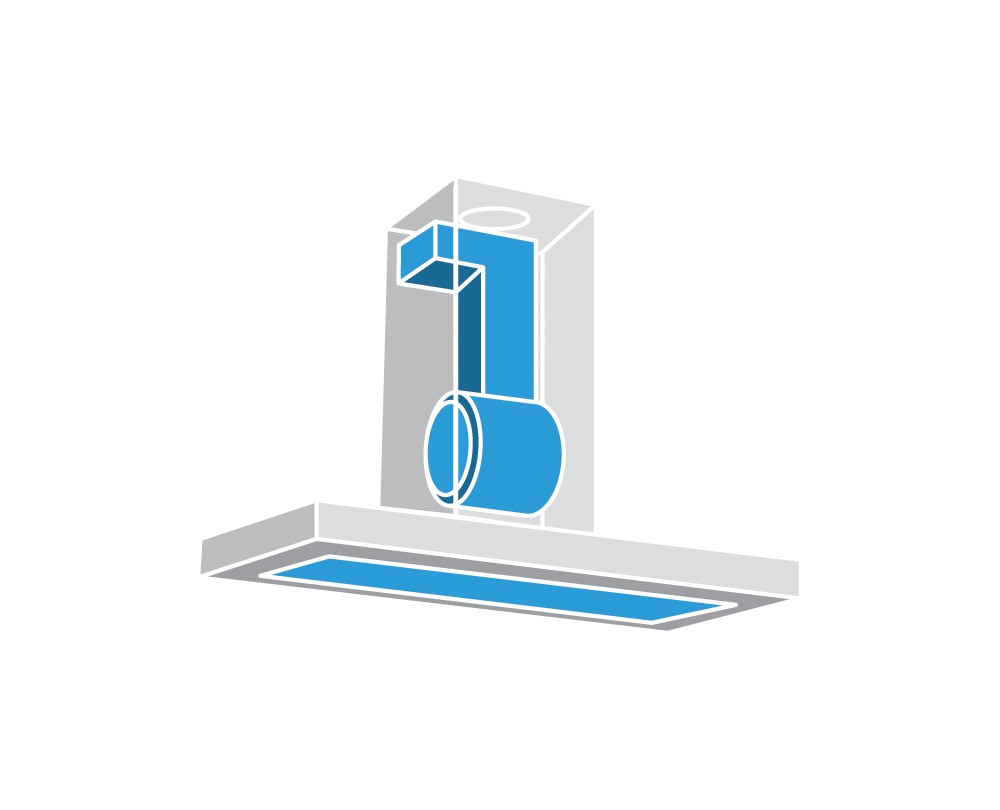 Energy efficient illumination.
Illuminate your hob below with efficient LED lighting. These lights last thirty times longer than conventional light bulbs and save up to ten times as much power.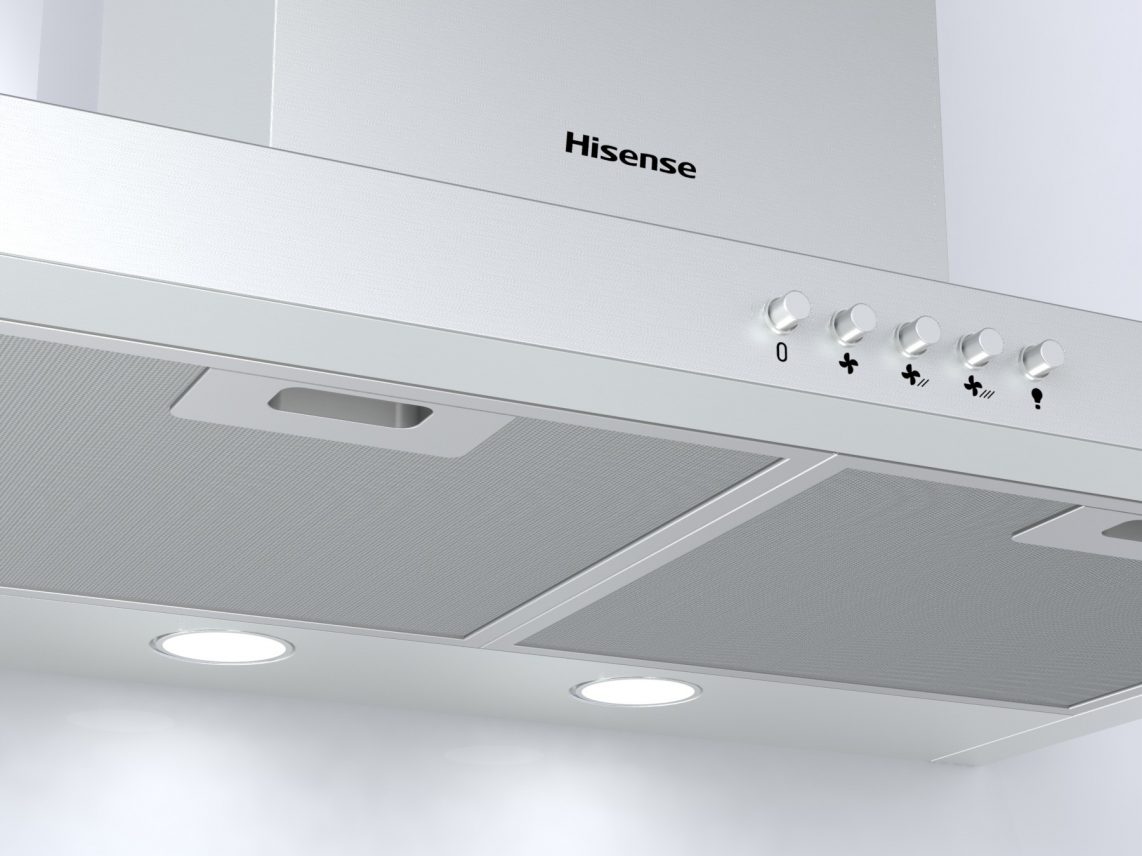 Washable filters for a fresher kitchen.
All Hisense hoods incorporate washable grease filters making it easier for you to maintain your appliance for greater cleaning efficiency, longer.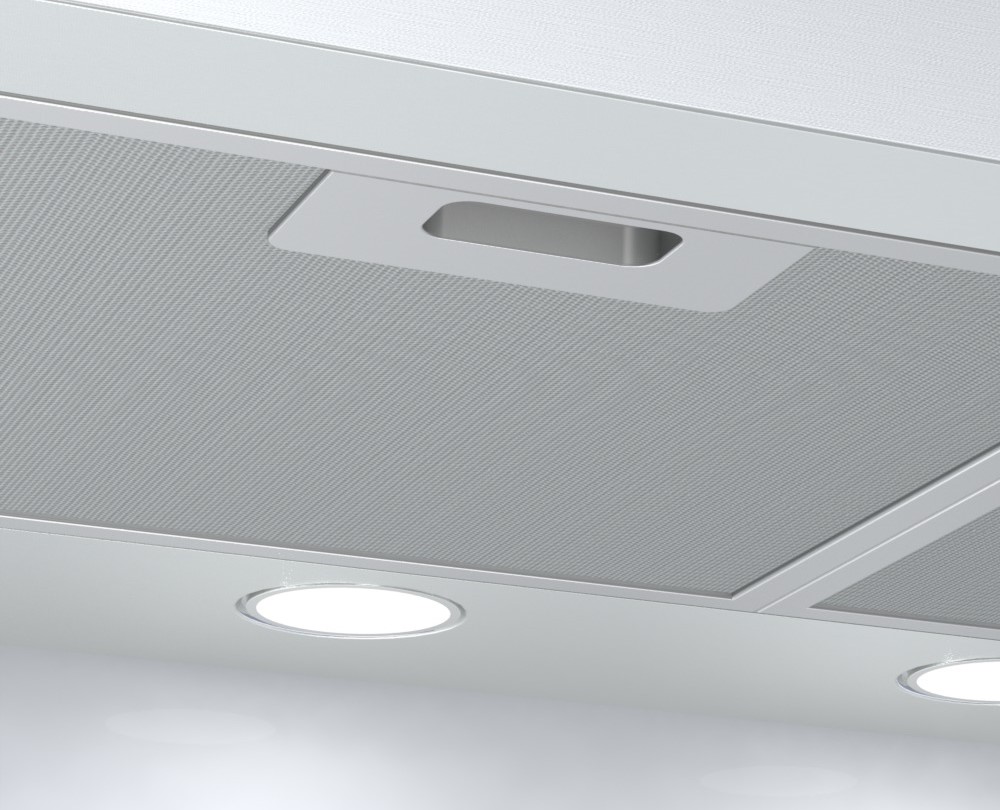 More power. Less noise.
Cook and entertain guests in your kitchen without the noisy distraction of a loud cooker hood. Built from sound-absorbing materials, our hoods can efficiently filter the air while also minimising any unnecessary sound.
Extraction rate
What's the best hood for my kitchen?
The size of your kitchen determines what extraction rate and hood capacity you need. On average your hood should replace the air 10 to 20 times per hour

To find out what's best for your own kitchen you can use the following simple calculation:

10 x the volume of your kitchen (volume = width x length x height)

Example

10 x (3m width x 4m length x 2.5m height) = Minimum of 300 m³/hour
2 year warranty on all
Hisense Kitchen Hoods.
All Hisense Kitchen Hoods include a 2 year warranty as standard to give you complete peace of mind with a product that's built to last.
Now, here's the technical bit…
Below you'll find all the technical details of your product, such as dimensions, etc.
412 m³/hour

Extraction Rate

T-Shaped

Design

67 dB

Maximum Noise Level

3

Speed Settings

Washable

Grease Filters

Push Button

Control Type
Full Specs +
Product support
Need to know more about supporting your Hood? See the pages below for more information.

Manuals & downloads
Discover the latest user manuals and downloads for your Hisense Kitchen Hood.

Register your product
Registering your product means that, if something does go wrong, you're fully covered.

Contact
To call or email our customer service team, click the link above.
Where to buy.
Discover where to purchase your new Hisense Kitchen Hood.
Because who wants to be
out the loop?
Sign up and you'll never miss our offers, new products or updates.