Packed with features that will make your head spin.
This WFGC101439VM with an 10kg load capacity offers high-end performance for you and your home. This model has 16 great programmes, pause & add, a 1400 rpm spin, and inverter technology making it really quiet.
Pause & Add
Forgot to add an item? We've got you covered!
Just press the "Start/Pause" button to add any item of clothing during the washing cycle, whether that is a stray sock or a forgotten t-shirt. With the Hisense Pause & Add function adding extra clothes to the wash cycle is easy and quick, with there being no need to wait for 2-3 minutes which a traditional lock asks for.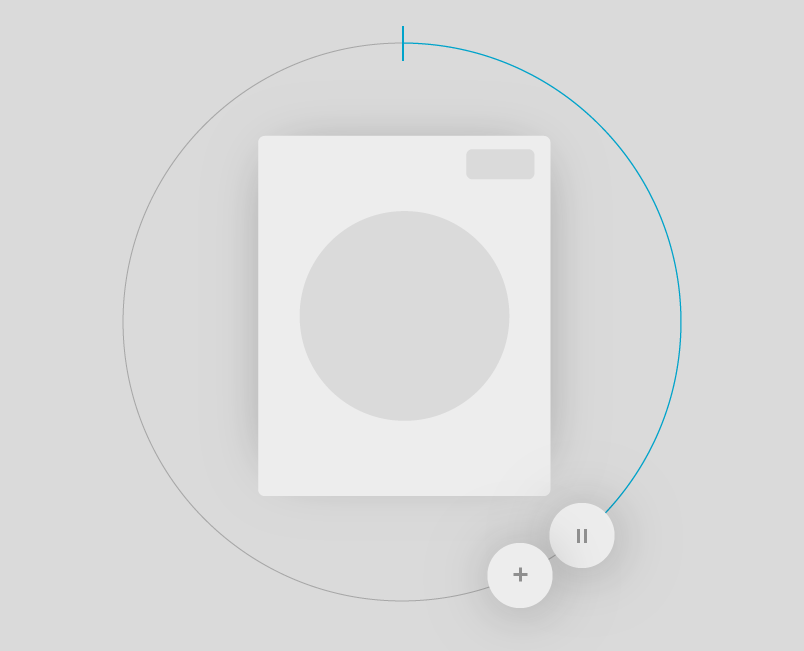 Quick Wash
Clean in 15
The Hisense Quick Wash program is perfect for washing loads around 1kg with a 15-minute fast wash.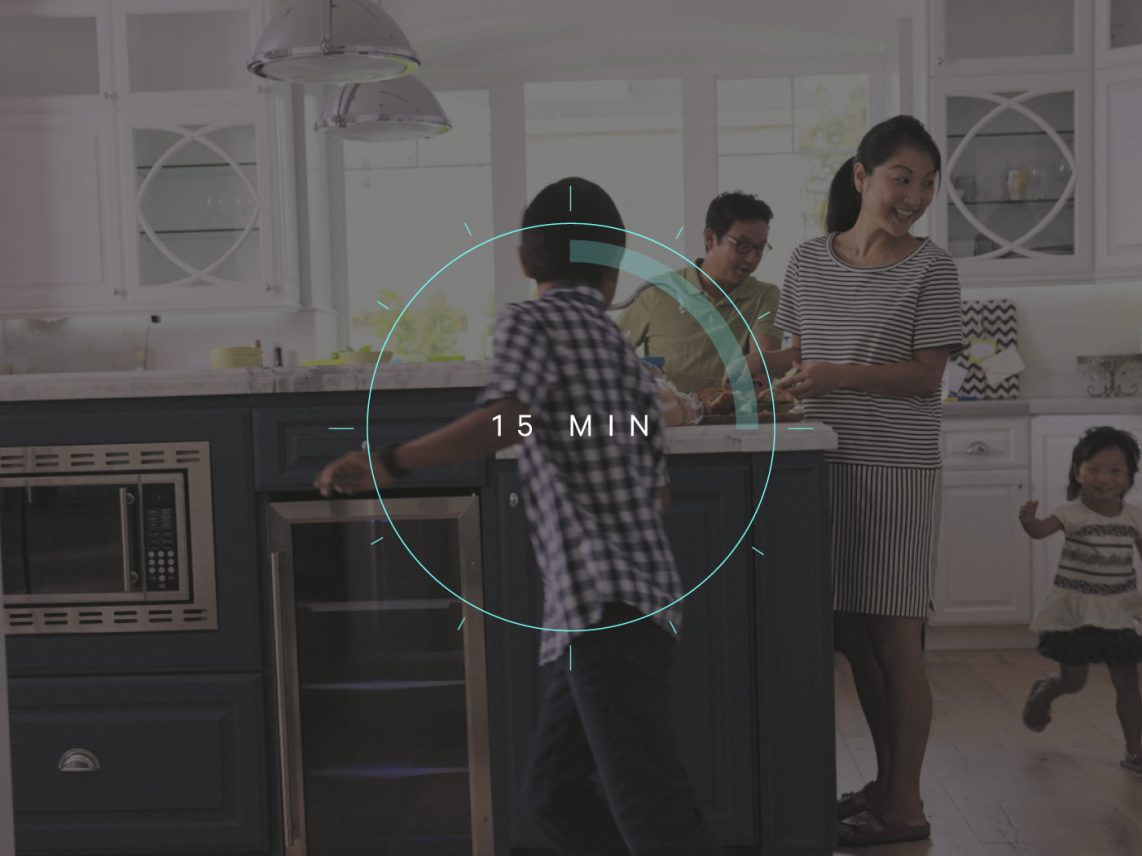 Big LED Touchscreen
Controls Made Easier
This Hisense washing machine comes with a big LED touchscreen. You can easily select your favourite program among a wide range of programs.

Durable quiet & efficient
The upgraded inverter motor in this appliance runs smoothly and generates less heat, which means it runs quieter, more efficiently and is much more durable.
Shhh!

A much quieter spin

Lasts longer

Less wear and tear than a regular motor

Saves energy

Kinder to the environment, and your pocket!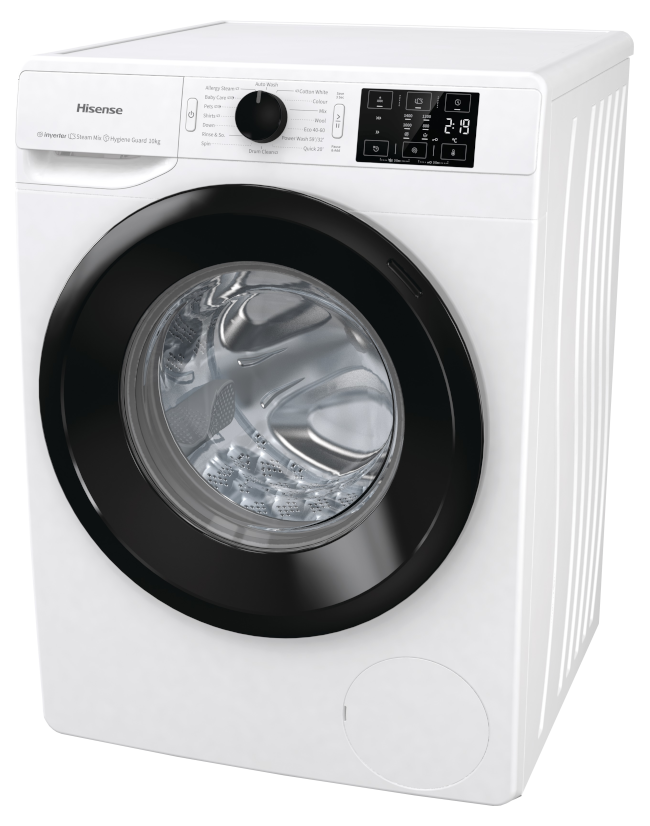 Super-fast spin removes more water to minimise drying time.
Sometimes, the simplest ideas make the most difference, like a faster maximum spin that removes more water from your wash to significantly reduce the time it takes to dry.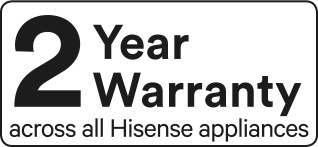 All Hisense appliances include a 2 year warranty as standard to give you complete peace of mind with a product that's built to last.
Now, here's the technical bit…
Below you'll find all the technical details of your product, such as dimensions, etc.
10

Washing Capacity (kg)

White

Cabinet Colour

A

Energy Class

1400

Spin Speed (rpm)

16

No. of Programs

600 x 850 x 610

Dimensions in mm's (W x H x D)
Full Specs +
What people are saying.
Michelle b
❝ Lots of functions that I'll probably never use, however does its job perfectly. Nice and quiet, so far so good. ❞
Paul63
❝ I brought this a month ago and after reading the reviews I am very happy with it. It has great features and washes the laundry superbly. I would recommend this as a purchase ❞
All Reviews +
Product support
Need to know more about supporting your washing machine? See the pages below for more information.

Manuals & downloads
Discover the latest user manuals and downloads for your Hisense washing machine.

Register your product
Registering your product means that, if something does go wrong, you're fully covered.

Contact
To call or email our customer service team, click the link above.
Where to buy.
Discover where to purchase your new Hisense washing machine.
Because who wants to be
out the loop?
Sign up and you'll never miss our offers, new products or updates.