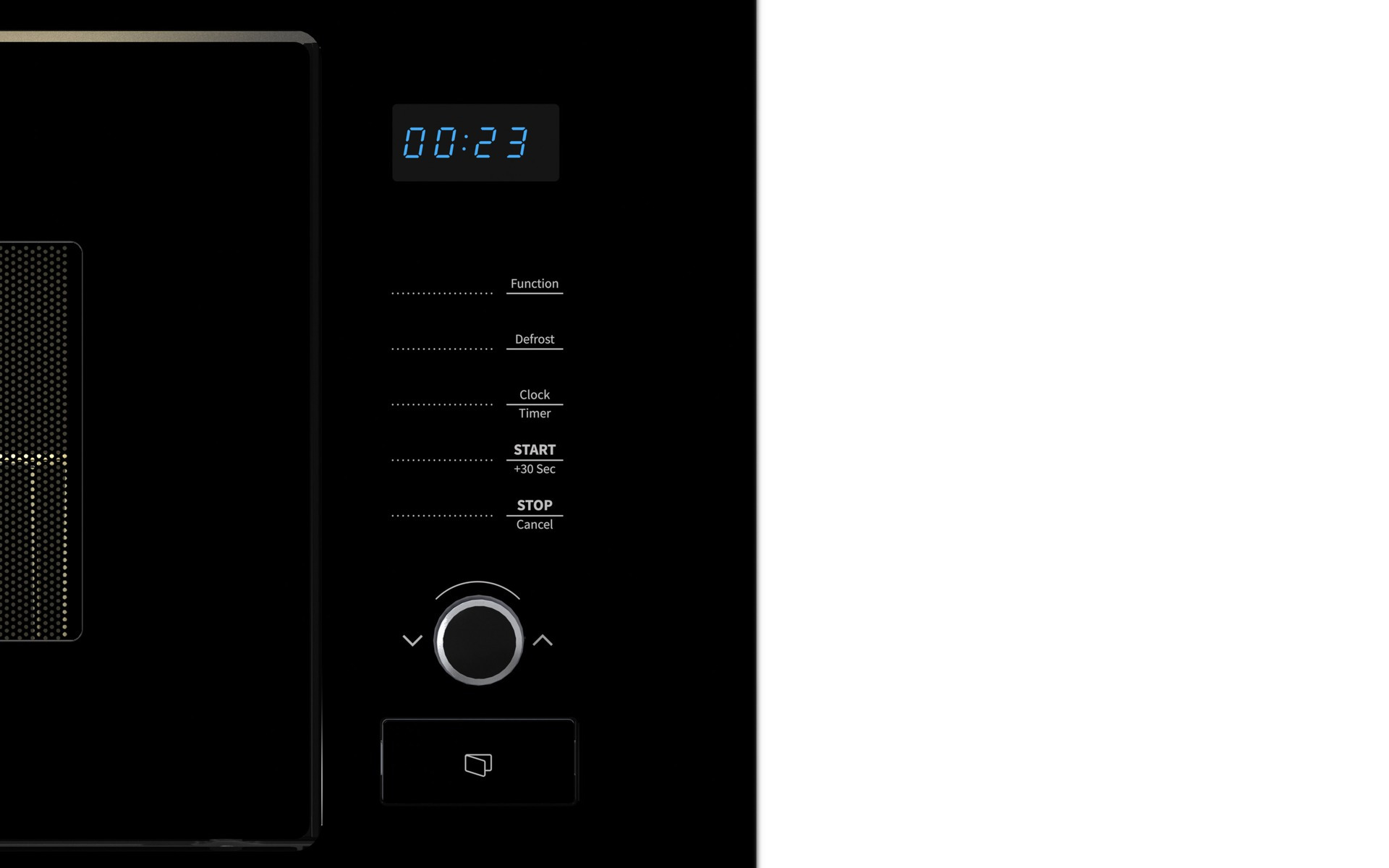 800w Built-in Microwave
This Hisense built-in microwave will make your favourite meals and movie snacks in no time. It has a 20 litre capacity, making it perfect for small households. And the 800 Watts of power mean you'll never be kept waiting to get that corn popping. The clever auto programmes make food prep a doddle, because they choose the ideal temperature and time for you. Or, if you prefer to do some of the legwork, you can set the timer to ping to let you know when that tasty lasagne is cooked to perfection, so you don't have to keep checking. A smarter way to cook
Multi Stage Cooking
Set stages to save time and effort! Multi stage cooking enables you to defrost first, then the buzzer will sound (after each stage is complete) and then the next stage will begin.
Built-in to maximise worktop space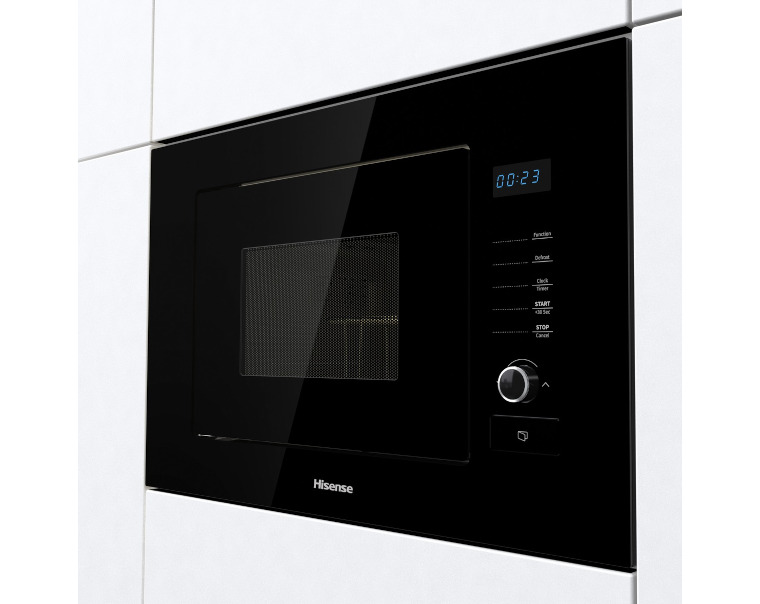 Touch buttons for quick & easy use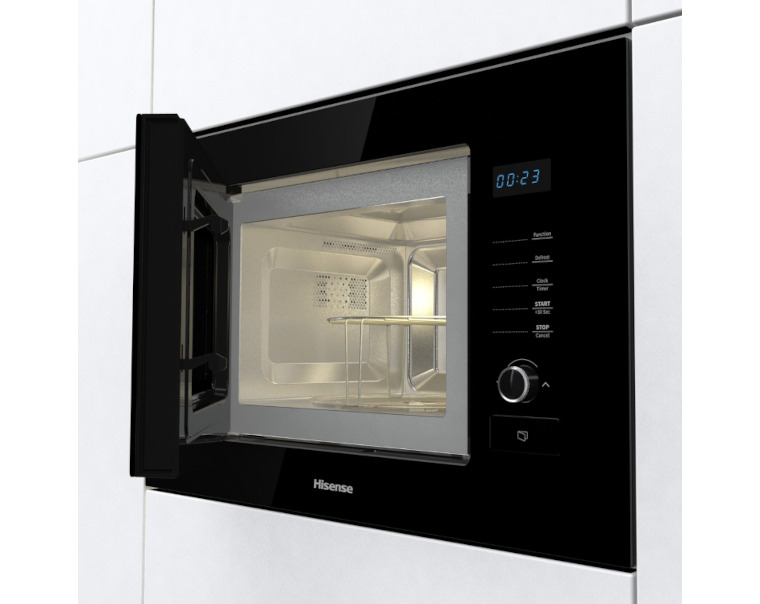 Now, here's the technical bit…
Below you'll find all the technical details of your product, such as dimensions, etc.
8

No. of Preset Programmes

800W

Microwave Power

20L

Capacity

Built-in

Type

Built-in

Construction Type

245mm

Turntable Size
Full Specs +
Be the first to say how great
this product is.
Product support
Need to know more about supporting your microwave? See the pages below for more information.

Manuals & downloads
Discover the latest user manuals and downloads for your Hisense microwave.

Register your product
Registering your product means that, if something does go wrong, you're fully covered.

Contact
To call or email our customer service team, click the link above.
Because who wants to be
out the loop?
Sign up and you'll never miss our offers, new products or updates.