Perfect for any kitchen, no matter your colour scheme.
Available in 2 colours, this exceptional 60:40 fridge freezer has a 302-litre capacity, allowing you to easily store up to 16 bags of shopping. It features an electronic control for complete control over your fridge's temperature, an efficient LED internal light, a wine rack and easy access fridge drawers simplifying daily life tasks. What's more it has micro vent cooling technology for a better all-rounded air vent circulation, and with Total No Frost you can say goodbye to frost, forever!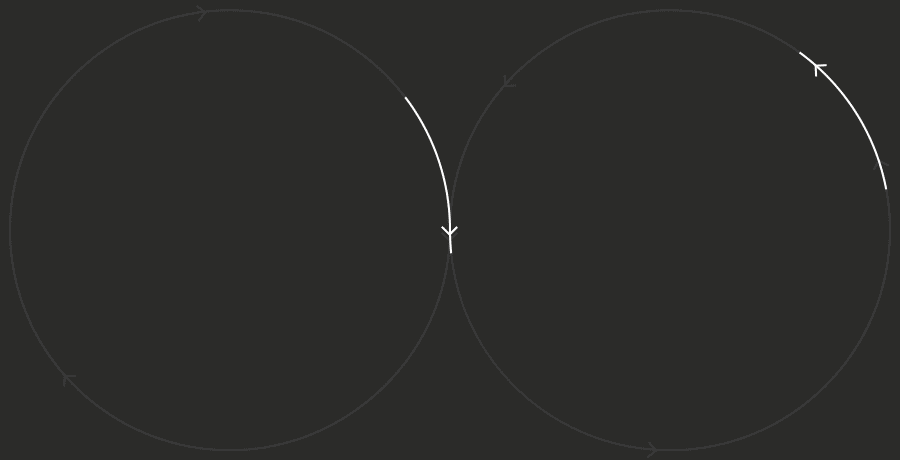 Total No Frost means no frost, anywhere!
More advanced than ordinary frost-free, the innovative Total No Frost Technology from Hisense circulates cold air evenly throughout your fridge and freezer to prevent ice crystals from forming.
More advanced than ordinary frost-free.
Intelligent and evenly distributed air system in both fridge & freezer.

No water or ice build up in fridge or freezer ever.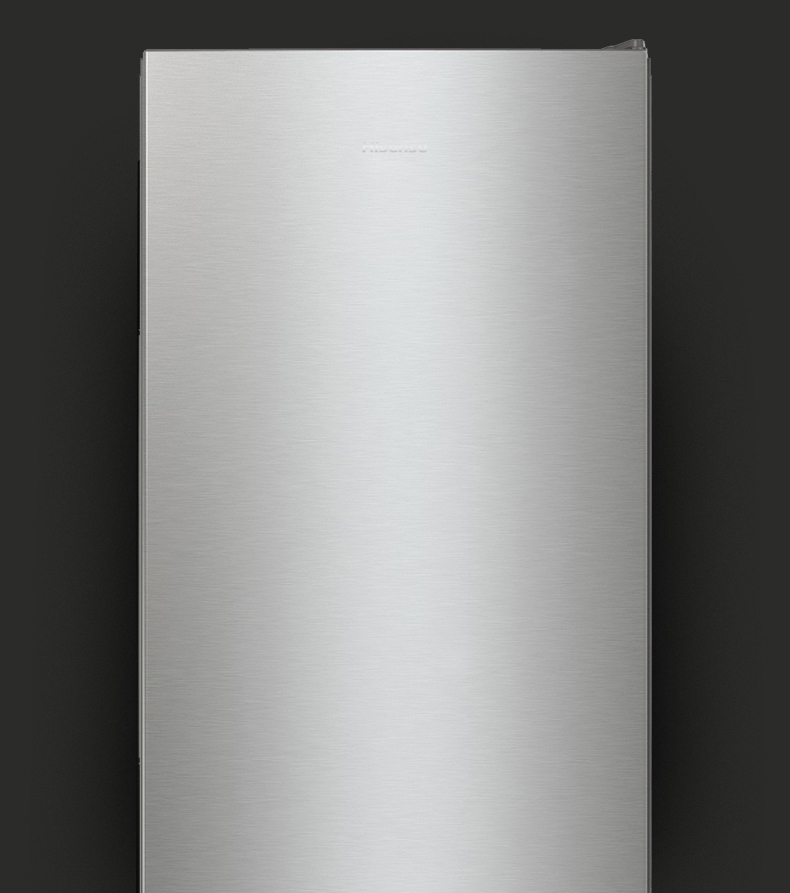 Micro vent cooling technology
The latest Micro vent cooling system gives your fridge an all-rounded air vent circulation allowing for extra freshness, keeping your fruit and veg at their best.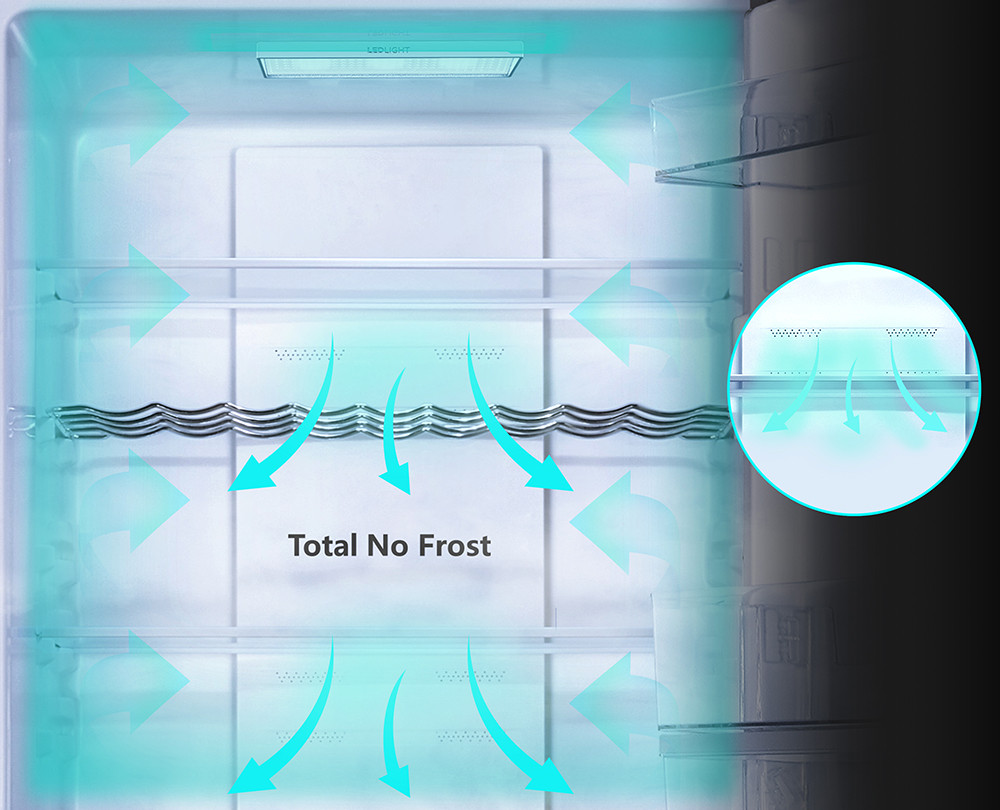 A dedicated and stylish space for wine and soft drink bottles.
Store up to 5 bottles of your favourite wines and chill them to perfection with this full length integrated chrome wine rack that's not only stylish, but also makes the most of the space inside your fridge.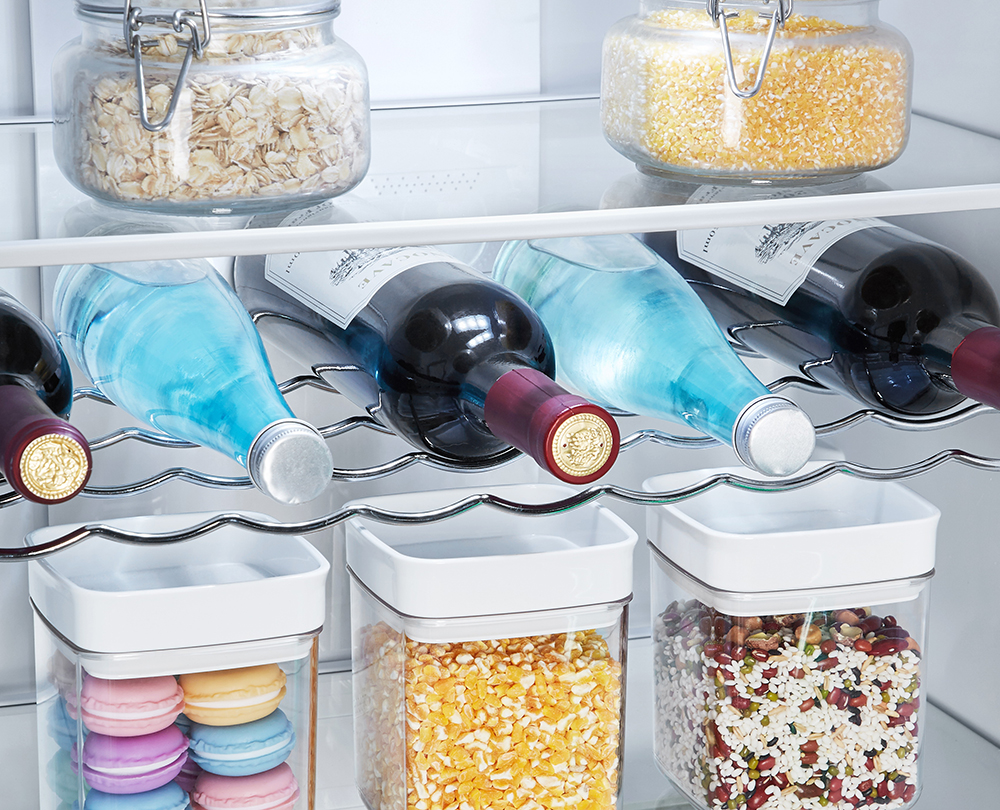 Easily control the temperature of your appliance with a simple touch of a button.
Integrated into the internal light of your fridge, the Electronic Controls allows you to easily control the temperature of your fridge compartment with a simple touch of a button.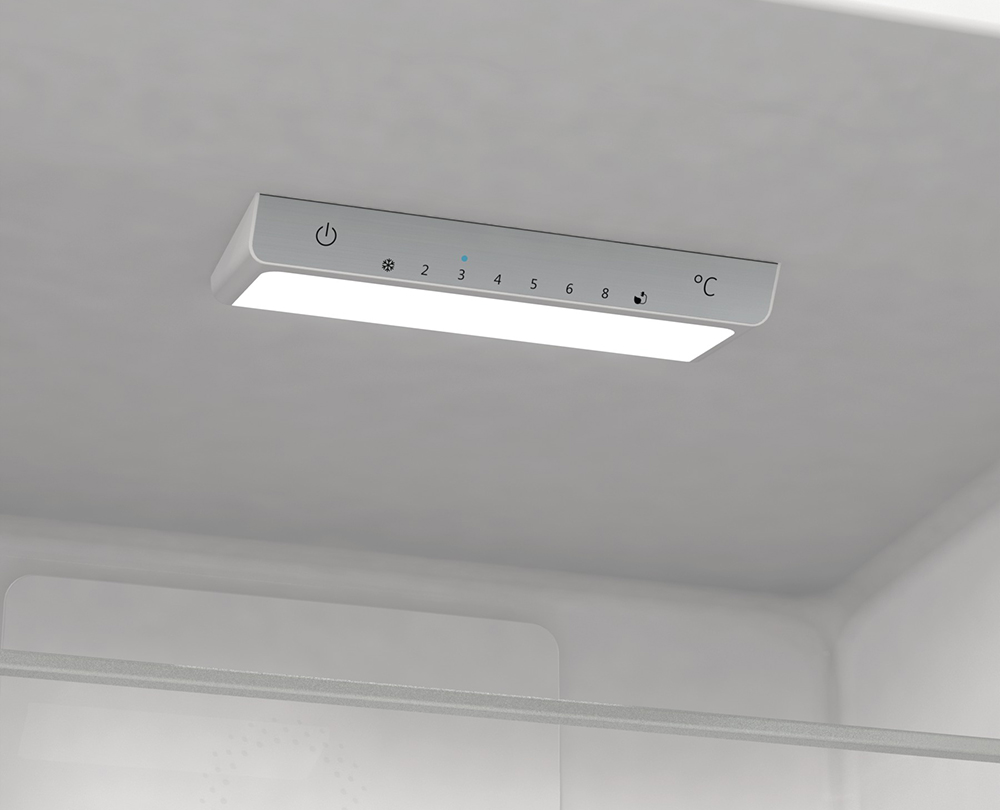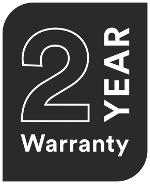 All Hisense appliances include a 2 year warranty as standard to give you complete peace of mind with a product that's built to last.
Now, here's the technical bit…
Below you'll find all the technical details of your product, such as dimensions, etc.
Electronic

Temperature Control

3

Freezer Drawers

F

Energy Class

325

Total Capacity in Litres (Gross)

306

Energy Consumption (kWh/year)

600 x 1850 x 592

Dimensions in mm's (W x H x D)
Full Specs +
What people are saying.
Rachel W
❝ Super fridge interior. Very pleased with my fridge freezer. Plenty of room inside the fridge with easy to see clear veg draw. The freezer has a good capacity. I like the handles on the Freezer draws and the extra deep draw. All round very pleased. ❞
Kaybuzx
❝ I bought this as it was the only one that fit in the space we had. I had never heard of this make before,but I'm glad I did very happy with it. Love having a wine rack for the Prosecco and it seems sturdier than my other one also a lot cheaper than my other one ❞
All Reviews +
Need to know more about supporting your fridge? See the pages below for more information.

Manuals & downloads
Discover the latest user manuals and downloads for your Hisense fridge.

Register your product
Registering your product means that, if something does go wrong, you're fully covered.

Contact
To call or email our customer service team, click the link above.
Where to buy.
Discover where to purchase your new Hisense Fridge.
Because who wants to be
out the loop?
Sign up and you'll never miss our offers, new products or updates.