Standardised width to fit most kitchen layouts.
The 207-litre capacity Hisense RB395N4WF1 is more than family friendly. This model is designed to a 60cm width, which means if you have existing units that the appliance needs to sit amongst, it is the perfect choice. Plus, enjoy have refreshingly cold water with the non-plumbed water dispenser feature. Added to that, you'll find a bright and efficient LED internal light, easy access freezer drawers and Frost Free Technology for no frost anywhere - ever!
More accurate control of your fridge's features.
Take complete and accurate control over your fridge's features with a clear, easy to reach and simple to use LED touch control panel, which allows you to quickly select the desired temperature for the fridge compartment.
A dedicated and stylish space for wine and soft drink bottles.
Store up to 5 bottles of your favourite wines and chill them to perfection with this full length integrated chrome wine rack that's not only stylish, but also makes the most of the space inside your fridge.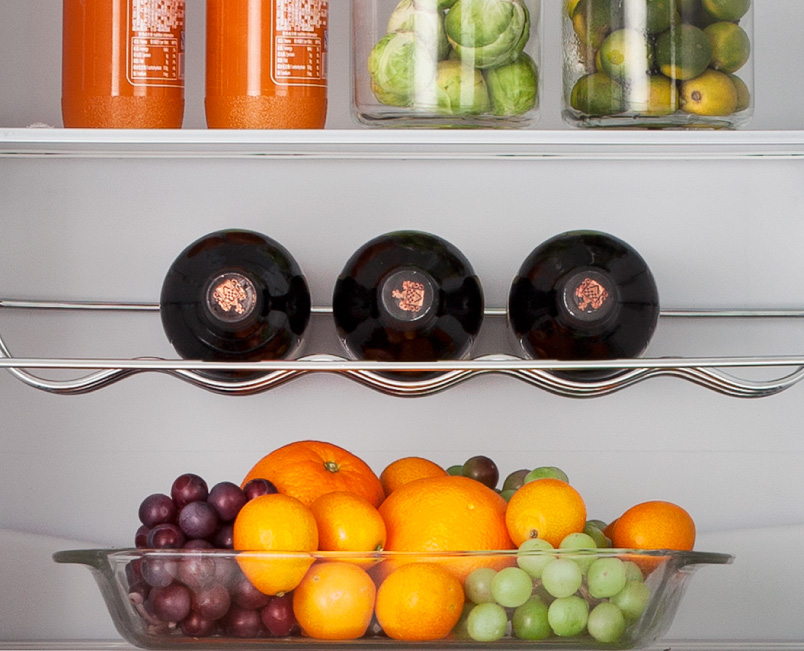 More space to freeze bulkier items
The Huge Box freezer drawers provide you with enough space to store bulkier items such as joints of meat plus, the transparent design means you can easily see what's inside.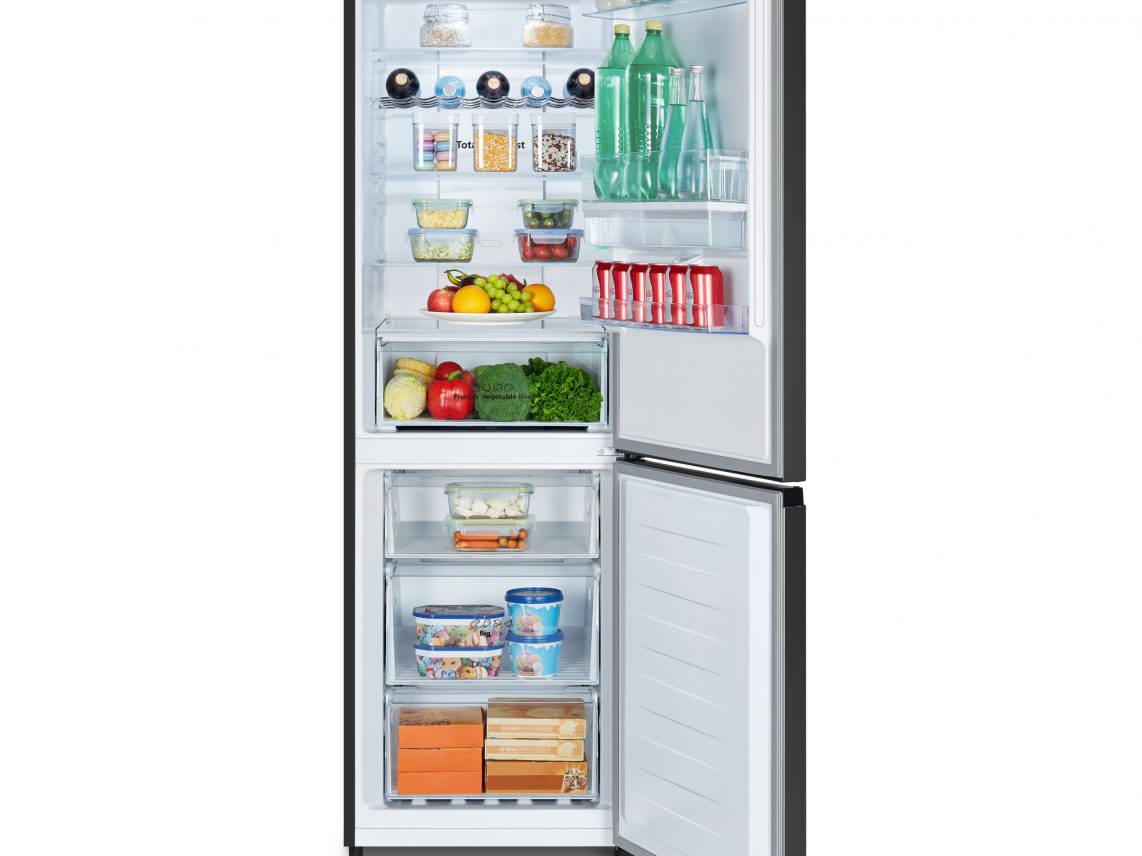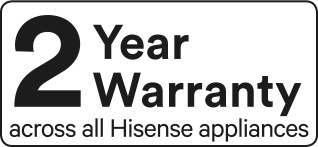 All Hisense appliances include a 2 year warranty as standard to give you complete peace of mind with a product that's built to last.
Now, here's the technical bit…
Below you'll find all the technical details of your product, such as dimensions, etc.
Electronic

Temperature Control

3

No. of Drawers

F

Energy Class

323

Total Capacity in Litres (Gross)

287

Energy Consumption (kWh/year)

595 x 1860 x 589

Dimensions in mm's (W x H x D)
Full Specs +
What people are saying.
Shorty72
❝ I absolutely love this fridge freezer. The stainless steel, and colour are wonderful. I also like the the water container so you can have ice cold water. The room inside the fridge freezer is exceptional, and I was surprised of it's capacity. This is the first time I have purchased a Hisense, and if all appliances look this good then I'm certainly purchasing this make. Wonderful product. ❞
TStapes
❝ I bought this shortly after purchasing my first home. For the money, this is a great fridge-freezer, an incredible amount of room in the fridge compartment and the freezer compartment does the job perfectly. The water-dispenser is also a lovely nice-to-have. Only slight negative is that the water from the dispenser comes out at an angle, as opposed the falling straight out, resulting in some minor spillages. But once you adapt to that incredibly steep learning curve, it's all good. This is a great product at incredible value - very glad I purchased. And the two-year guarantee gives me great peace of mind that this product will last! ❞
All Reviews +
Need to know more about supporting your fridge? See the pages below for more information.Need to know more about supporting your fridge? See the pages below for more information.

Manuals & downloads
Discover the latest user manuals and downloads for your Hisense fridge.

Register your product
Registering your product means that, if something does go wrong, you're fully covered.

Contact
To call or email our customer service team, click the link above.
Where to buy.
Discover where to purchase your new Hisense Fridge.
Because who wants to be
out the loop?
Sign up and you'll never miss our offers, new products or updates.