Standardised width to fit most kitchen layouts.
The 301-litre capacity Hisense RIL391D4AW1 is more than family friendly. This model is designed to a 55cm width, which means if you have existing units that the appliance needs to sit amongst, it is the perfect choice. Added to that, you'll find a bright and efficient LED internal light and thanks to IonAir technology, ionized air is evenly circulated around the cabinet to keep the temperature consistent at all times.
More accurate control of your fridge's features.
Take complete and accurate control over your fridge's features with a clear, easy to reach and simple to use LED touch control panel, which allows you to quickly select the desired temperature for the fridge compartment.
A dedicated and stylish space for wine and soft drink bottles.
Store up to 5 bottles of your favourite wines and chill them to perfection with this full length integrated chrome wine rack that's not only stylish, but also makes the most of the space inside your fridge.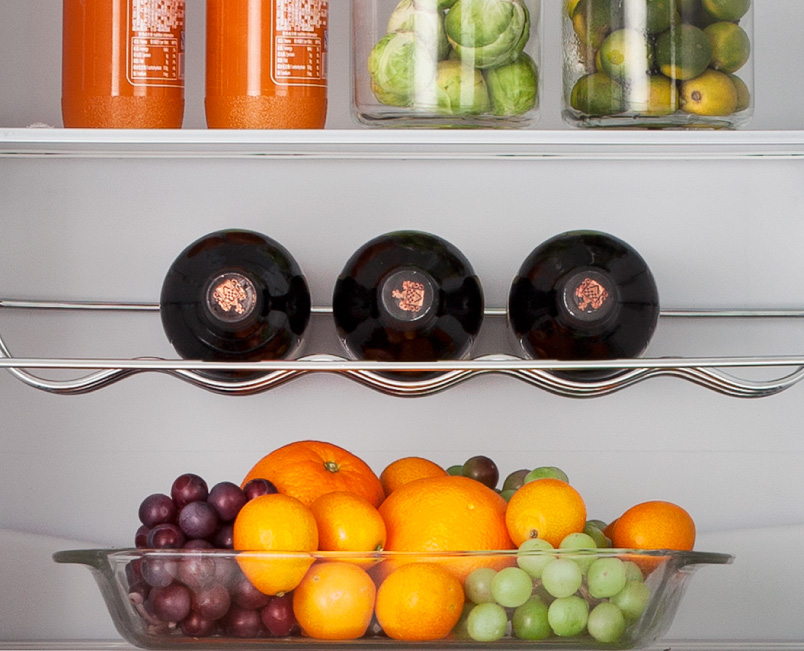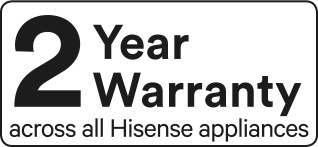 All Hisense appliances include a 2 year warranty as standard to give you complete peace of mind with a product that's built to last.
Now, here's the technical bit…
Below you'll find all the technical details of your product, such as dimensions, etc.
Electronic

Temperature Control

2

No. of Drawers

F

Energy Class

301

Total Capacity in Litres (Gross)

131

Energy Consumption (kWh/year)

540 x 1772 x 545

Dimensions in mm's (W x H x D)
Full Specs +
What people are saying.
❝ We had this as an exchange from a fridge that was not up to standard (a different make abs under warranty from the online shop). We already have a Hisense dishwasher so we were confident the fridge would be of the same high quality. And it is. ❞
Jtsussex
❝ Bought 4 weeks ago and LOVE it! The shelves can easily be adjusted to suit your needs and I can see everything without bending anymore. Result! ❞
All Reviews +
Need to know more about supporting your fridge? See the pages below for more information.Need to know more about supporting your fridge? See the pages below for more information.

Manuals & downloads
Discover the latest user manuals and downloads for your Hisense fridge.

Register your product
Registering your product means that, if something does go wrong, you're fully covered.

Contact
To call or email our customer service team, click the link above.
Where to buy.
Discover where to purchase your new Hisense Fridge.
Because who wants to be
out the loop?
Sign up and you'll never miss our offers, new products or updates.