Steve May is a freelance technology journalist, writing regularly for a variety of popular UK tech websites and publications, including Home Cinema Choice, T3, TechRadar, Trusted Reviews and Expert Reviews. From 4K UHD TVs to soundbars and home cinema, Steve specialises in all aspects of home entertainment. He has yet to decide what he wants to do when he grows up.
World Class Ways to Watch
The upcoming 2018 FIFA World Cup™ promises a feast of fast-paced football action. With Hisense as an Official Sponsor of the tournament, there's no better way to watch it than on the new Hisense World Cup Special Edition U7A 4K HDR TV, fine-tuned to deliver the best possible viewing experience.
To help you get the most from this exciting new TV, we've put together some tips and tricks that will enhance your footie experience.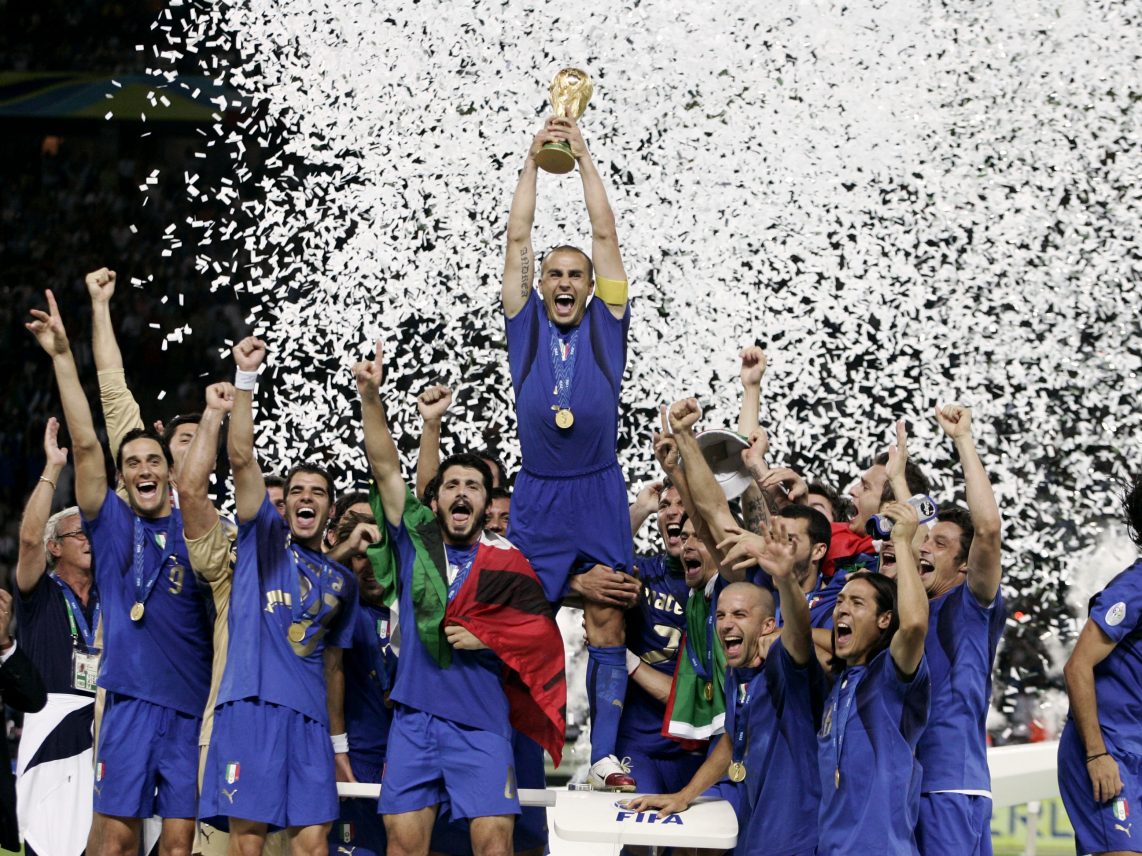 Fine-tuned for sports fans
The U7A has a great Sports mode that can be accessed via a dedicated 'Sport' button on the remote control: one press switches the TV into both Sport Picture and Sound modes.
Conveniently too, the U7A also has an Auto Sports Mode setting that can adjust brightness, contrast and audio levels intelligently whenever sports content is detected, letting you concentrate on the game instead.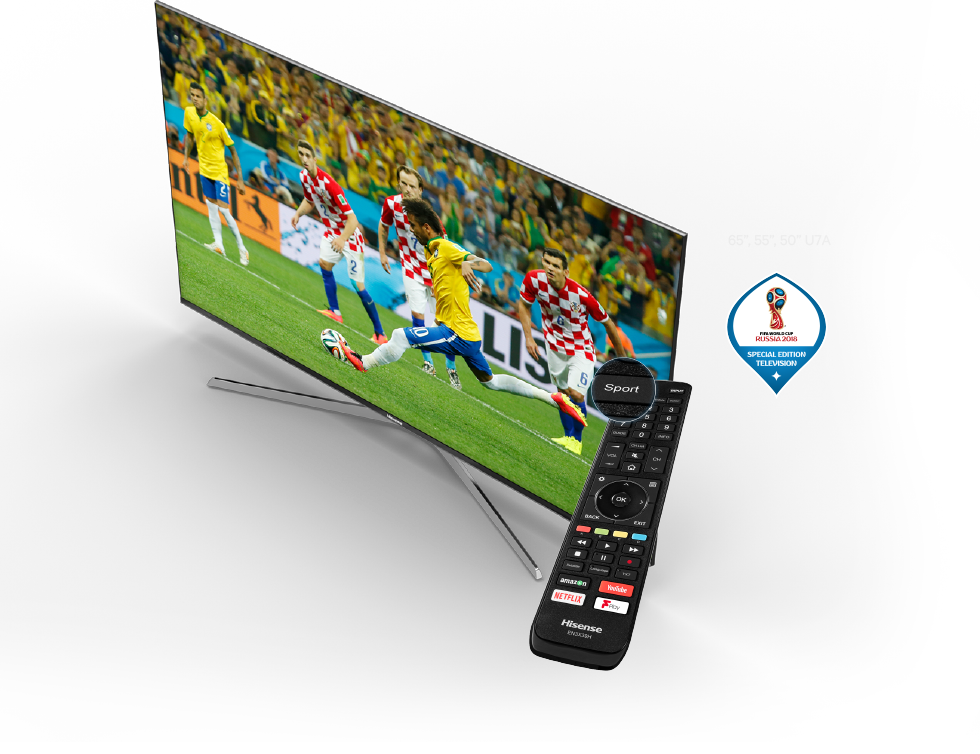 4K makes HD look better
The U7A is a 4K UHD HDR (high dynamic range) TV. This means it's designed to deliver the best possible picture from native 3840x2160p sources, such as 4K UHD Blu-ray, Sky Q set-top boxes, and streaming services like YouTube and Netflix* (*Ultra HD supported subscription plan required).
HDR allows for a greater visual range between deep blacks and bright spectral highlights, where the sun really shines, headlights beam, reflections glint, and the entire picture has more zing and verve. The BBC has already trialled 4K HDR with Blue Planet 2 on iPlayer, and HDR is widely available on games consoles, discs and streaming services.
The 4K panel used by the U7A has upscaling technology built-in, and pixel density to provide a supremely smooth picture. Even when viewed up close, you won't see any distracting image structure.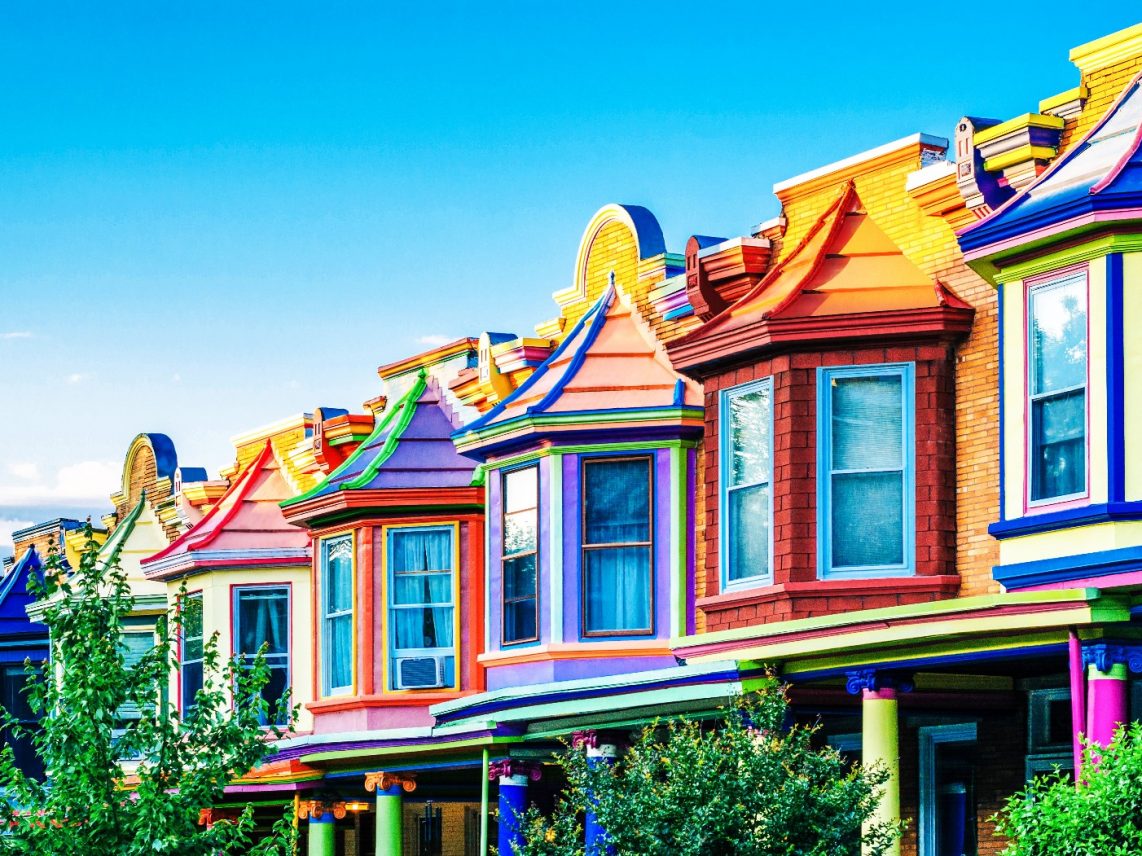 Sit closer, go larger
Improved 4K resolution (four times better than HD) means that UHD TVs are best viewed closer than 1080p models. If you intend to keep the same size screen when upgrading, our advice is sit nearer, or buy a larger panel if you want to leave your couch where it is. A rough calculation for the optimum viewing distance with a 4K set is 1.5x the diagonal width of the screen (give or take a coffee table).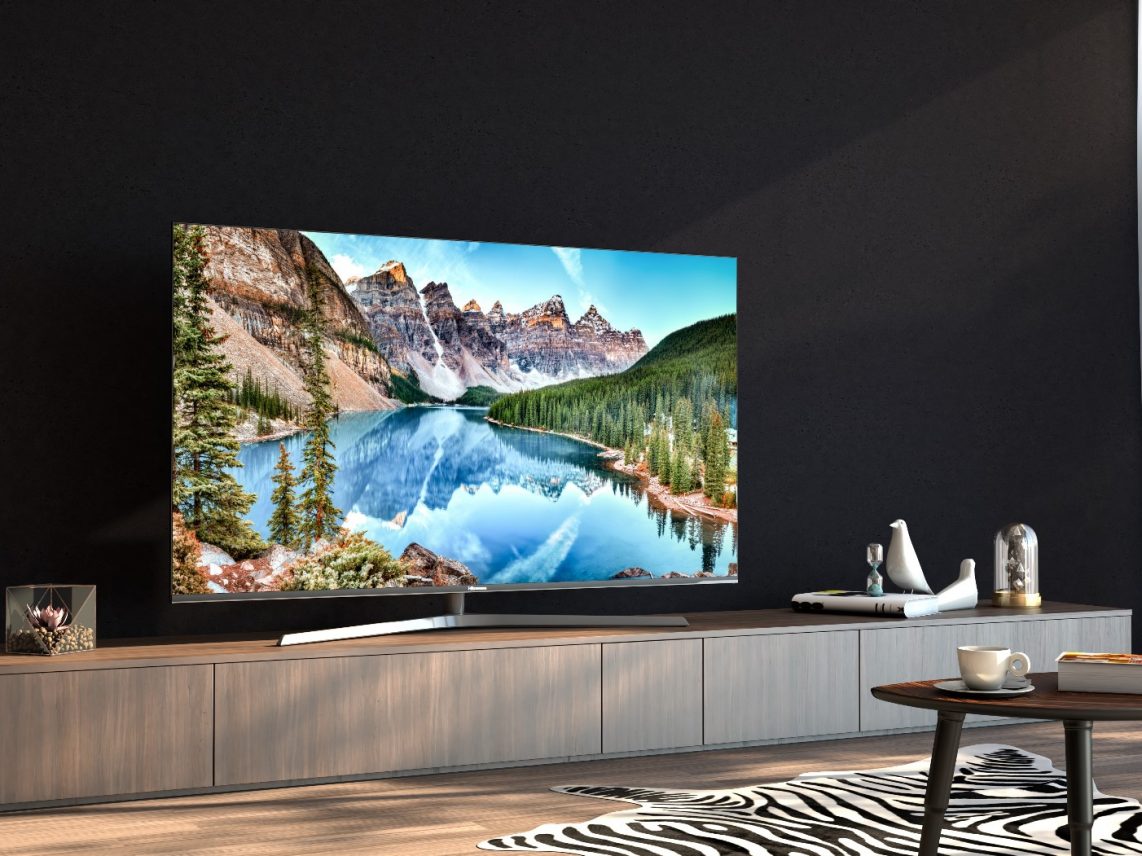 Become a master of motion
While our U7A also has powerful image interpolation options that can be applied from the Ultra Motion menu. For the smoothest fast action, with no judder and high levels of detail, select either the Clear or Standard modes. Ultra Motion is particularly helpful during faster moving scenes – meaning you can clearly follow the ball into the back of the net, rather than wondering what just happened.
Don't miss a thing
The U7A includes four 4K-capable HDMI inputs, enough for all your home entertainment sources. There's also a Freeview Play tuner with integrated catch-up TV (BBC iPlayer, ITVHub, All4, Demand 5 and UKPlay), so you'll never miss any matches or have arguments over programme clashes.
But don't ignore the BBC Sports app either, which is available from the Hisense VIDAA U Smart platform, and where you'll find a wealth of football coverage not available on the standard BBC iPlayer app. The Hisense VIDAA U Smart platform is also where you'll find popular streaming services, such as Netflix, Amazon Prime Video and YouTube, all of which stream selected programmes in 4K.
Perfect positioning
There are practical ways to ensure a world class viewing experience too. For the best colour saturation and contrast, ensure the TV is viewed at the same height as your eye-line, when sat on sofa or chairs. Fashionable low AV furniture is ideal for this. If you find yourself looking up at an edge-lit LED LCD TV, it's probably positioned too high. The punchiest pictures with the best contrast are always seen when the screen is viewed square on. Try to avoid direct reflections on the screen whenever possible, perhaps from an adjacent window.
After all, you don't want to miss England's World Cup winning goal (well, we can dream can't we?)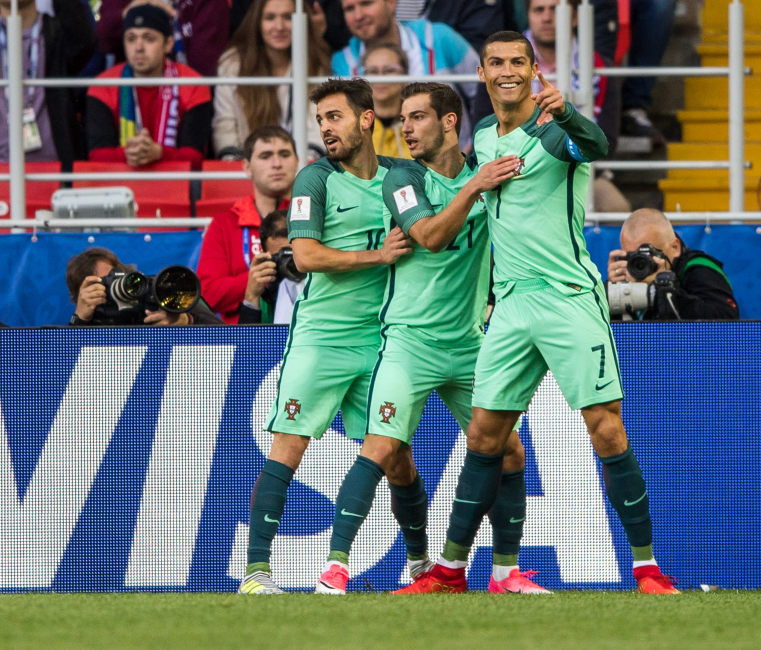 U7A + U9A
Discover a
world class view.
Introducing the Official TVs for the 2018 FIFA World Cup™ from Hisense, with 4K ULED and Sports Mode for a world class view of the game.
Shop Now
Because who wants to be
out the loop?
Sign up and you'll never miss our offers, new products or updates.