Beyond the black,
transcend the screen
Hisense's Premium OLED line with pixel dimming, the A9H is capable of delivering an image with deepest blacks and also brighter which surpass human eyes. Native 120Hz panel which colour gamut>90% with low power consumption also combination of HDR total solution brings rich details in every moments.
UHD Premium Certification
Alexa & Google Assistant Built-in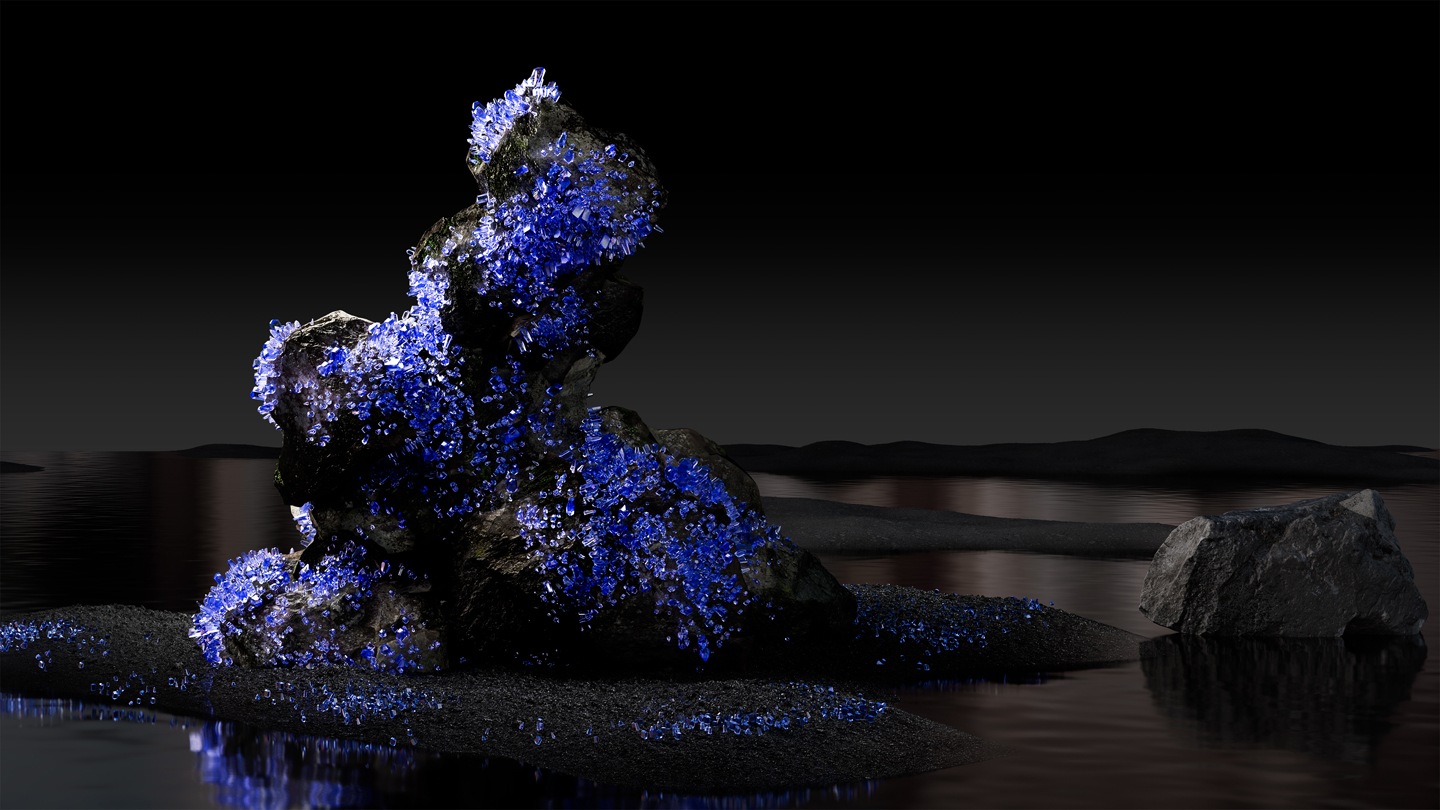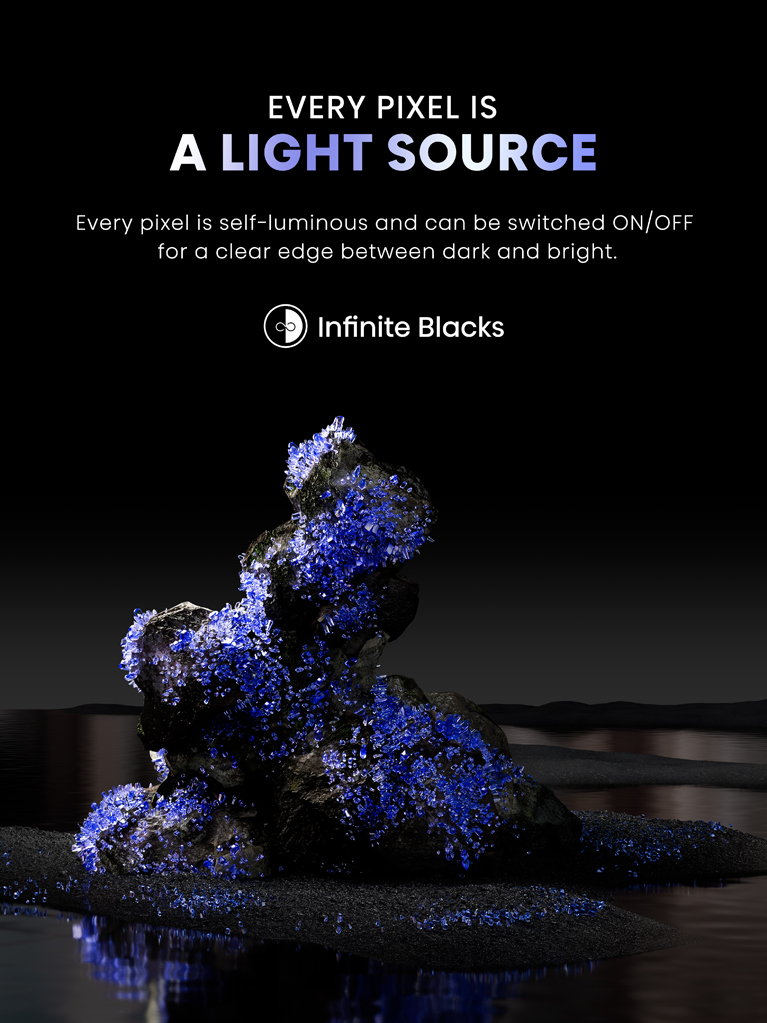 EVERY PIXEL IS
A LIGHT SOURCE
Infinite Blacks
OLED means Organic LED
which every pixel is independent
and can be switched ON/OFF for infinity.
As a 4K TV, every Hisense OLED TV
has 8,294,400 pixels, working like
more than 8 million tiny lights.
As a result, the edge between
dark and bright is really clear
and sharp.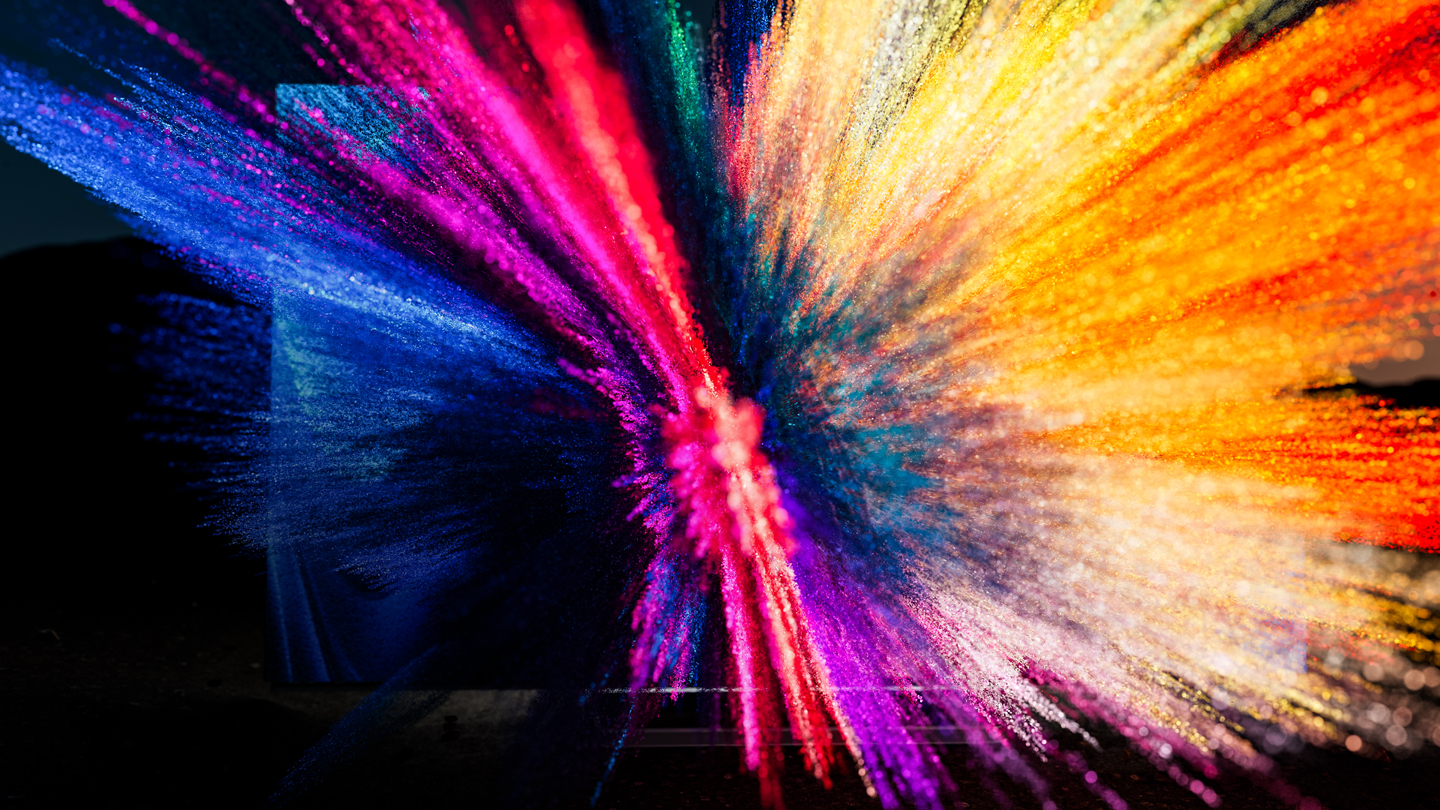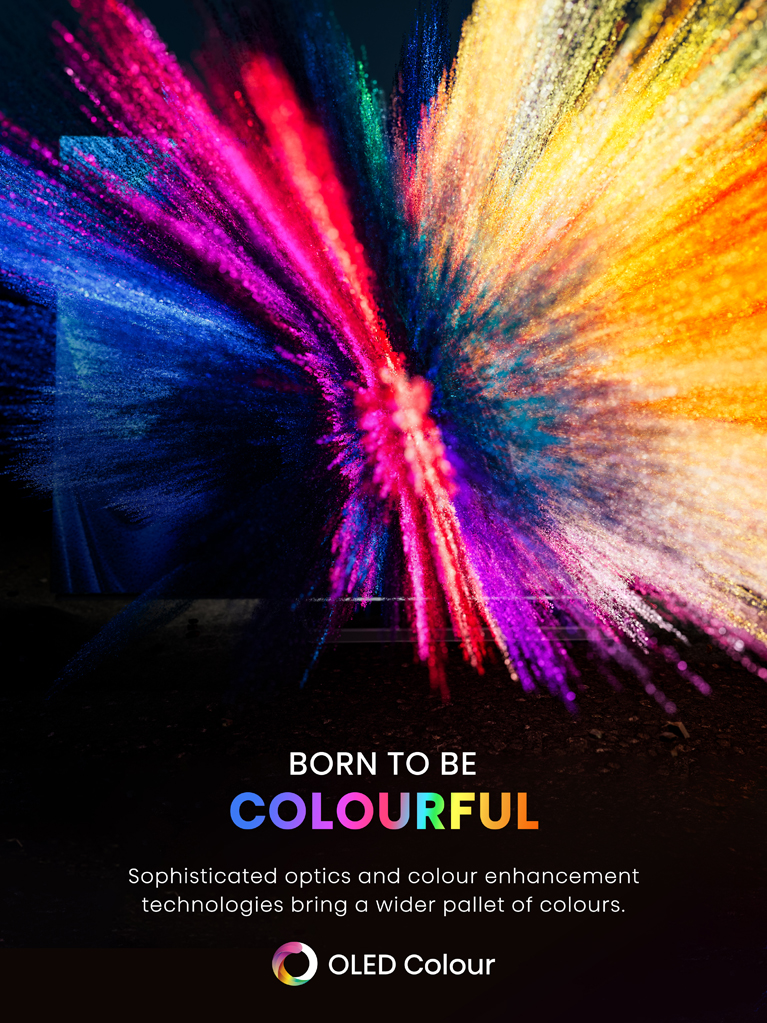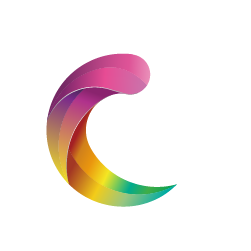 BORN TO BE
COLOURFUL
OLED Colour
Employing sophisticated optics and colour enhancement technologies in OLED TV brings a wider pallet of colour vividly to life. Oversaturated and unnatural colours are a thing of the past, as only vivid yet authentic colours are produced, so the viewing experience is closer to the real world,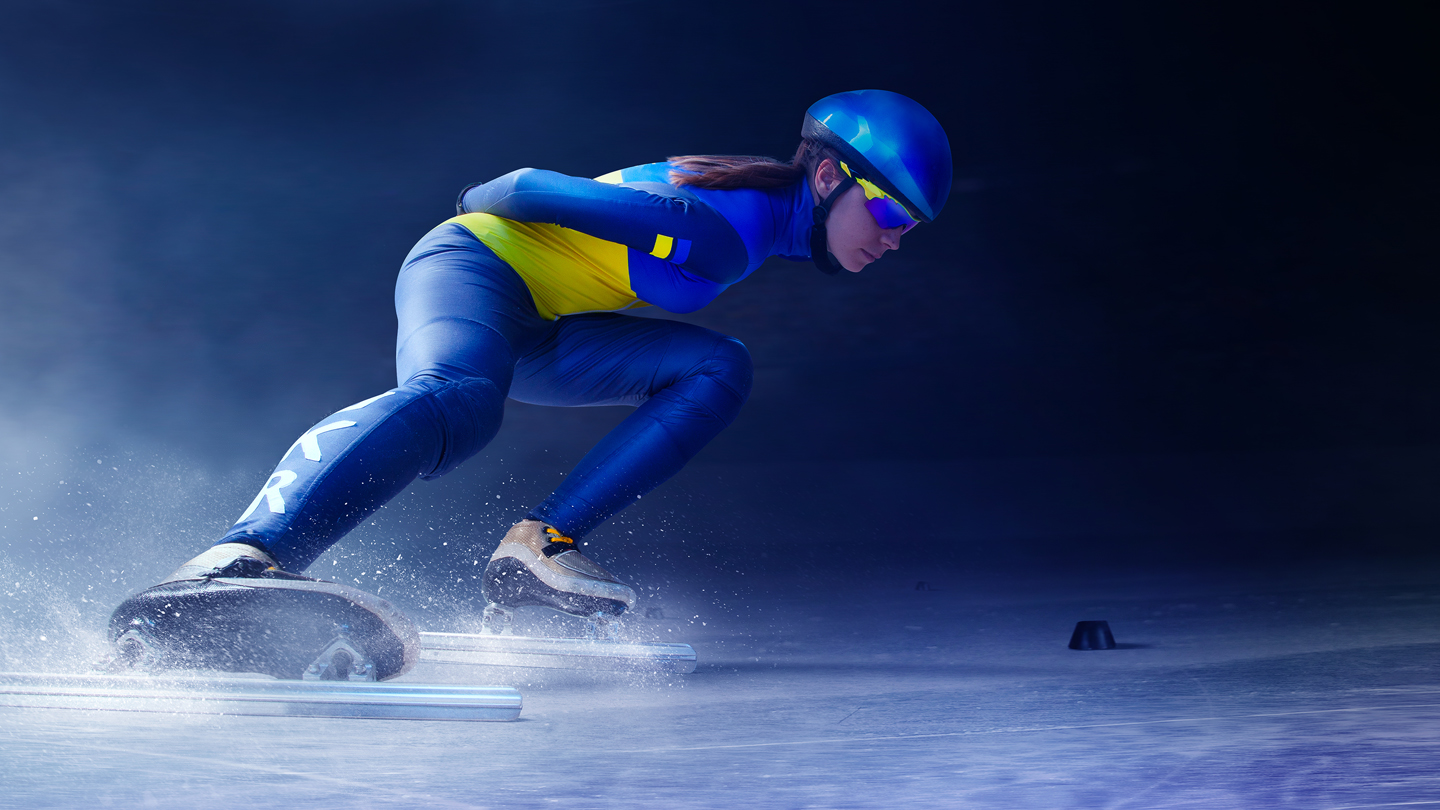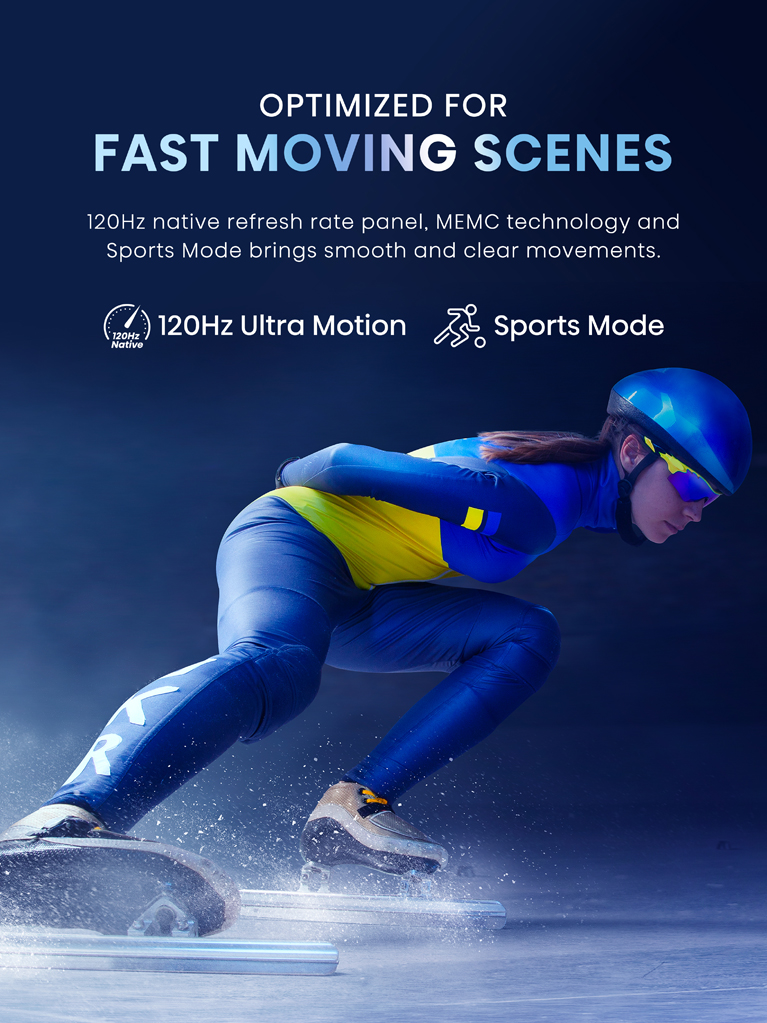 OPTIMISED FOR
FAST MOVING SCENES
120Hz Native, Ultra Motion & Sports Mode
Whether you are watching tennis, ice hockey, or a car race, with 120Hz native refresh rate panel, MEMC (motion estimation and motion composition) and Sports Mode, you can enjoy ultra smooth motion images. the TV identifies the tiniest details and removes any noise using a dynamic algorithm tailored for moving objects.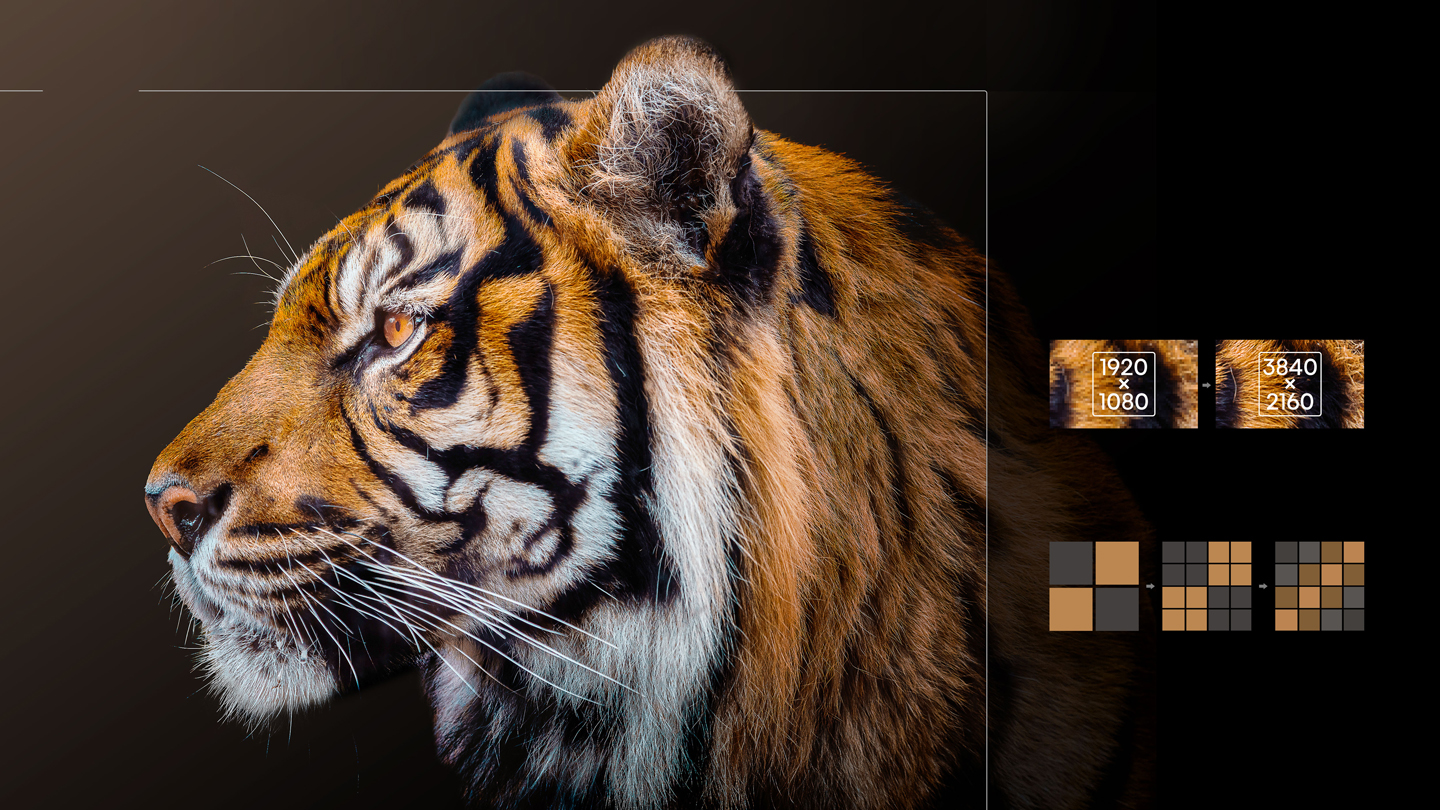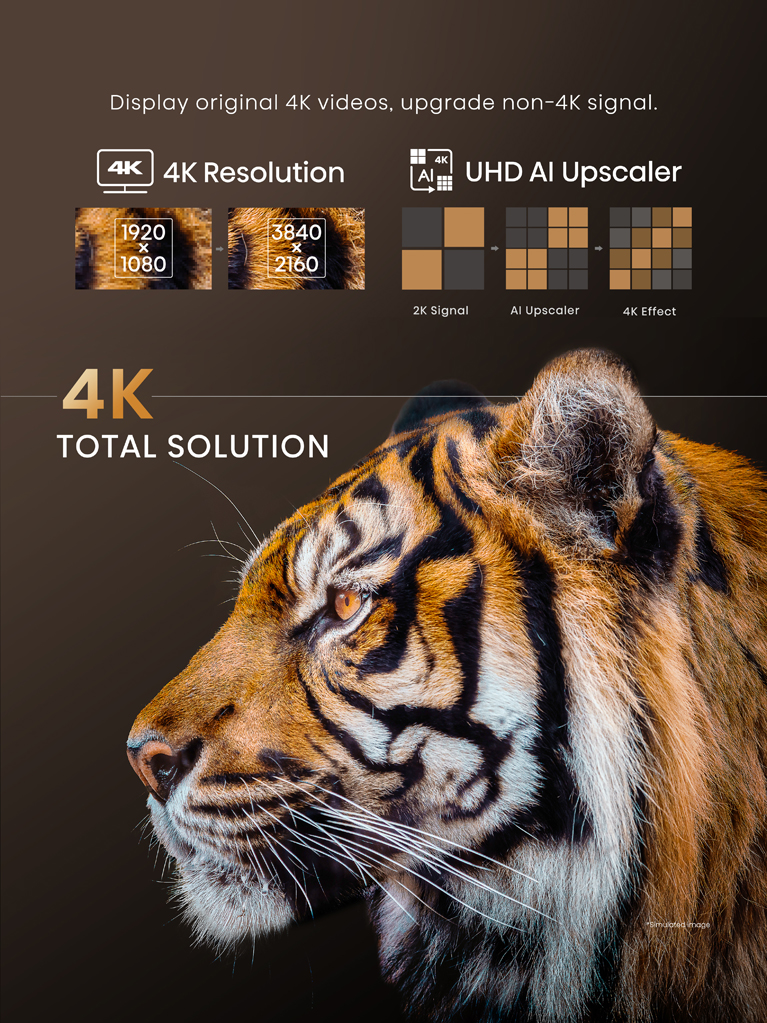 4K Resolution
UHD AI Upscaler
4K resolution perfectly satisfies your daily needs as most content is 4K or even 2K. When the original video is 2K FHD, this TV can automatically calculate the signal and upgrade to 800 million pixels, presenting a near 4K effect.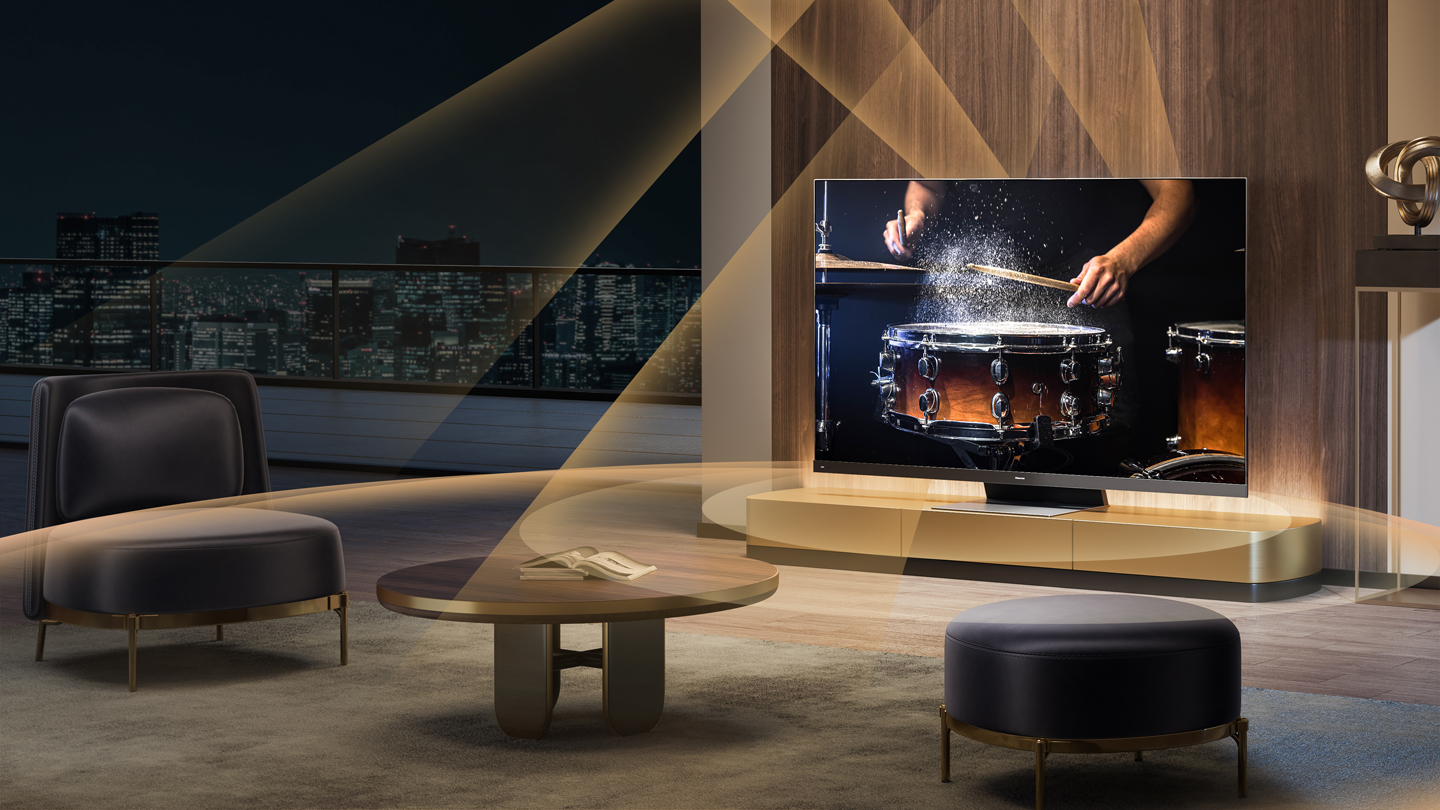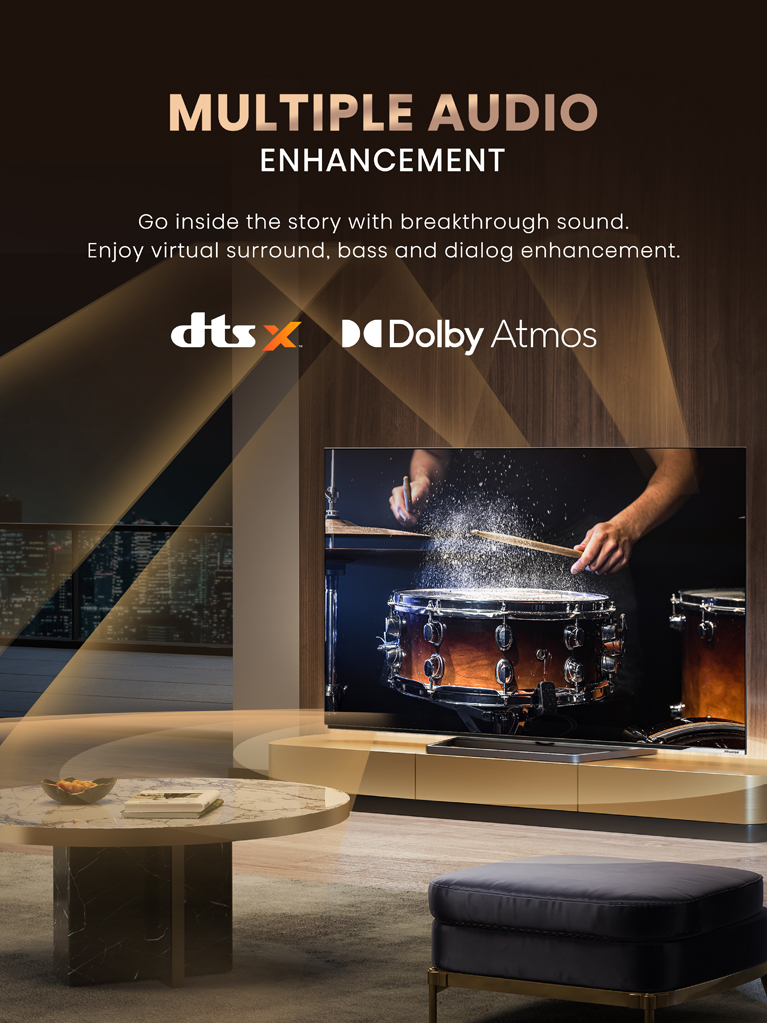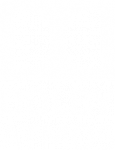 dtsx & Dolby Atmos
MULTIPLE AUDIO
ENHANCEMENT
The TV is equipped with a scalable and versatile advanced post-processing package that creates an immersive audio experience by virtualising high content over traditional stereo and 5.1 speaker configurations.

Normally, the TV's speakers are down or front-firing, with Dolby Atmos, the TV can simulate the effect that the sound comes from the ceiling, creating a truly immersive experience.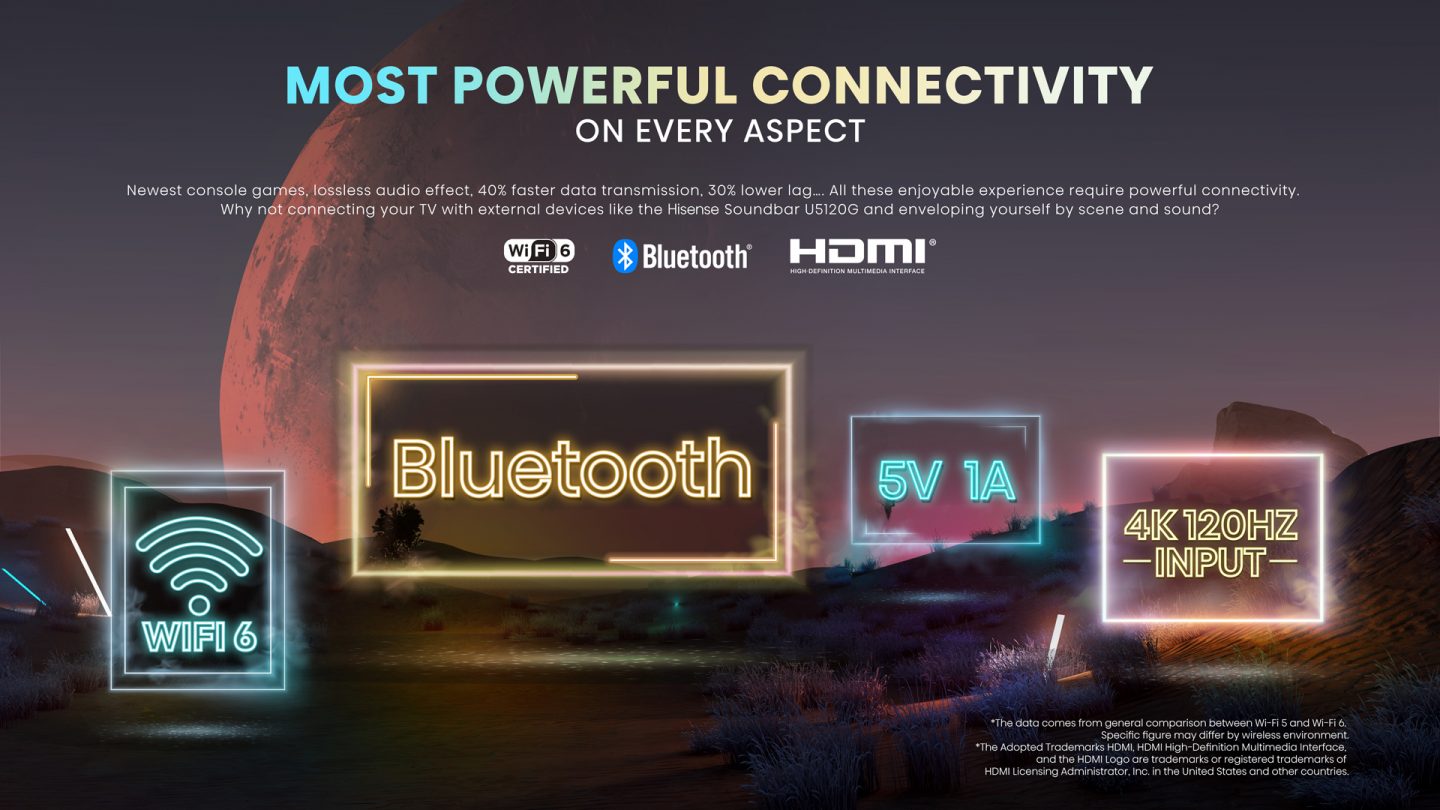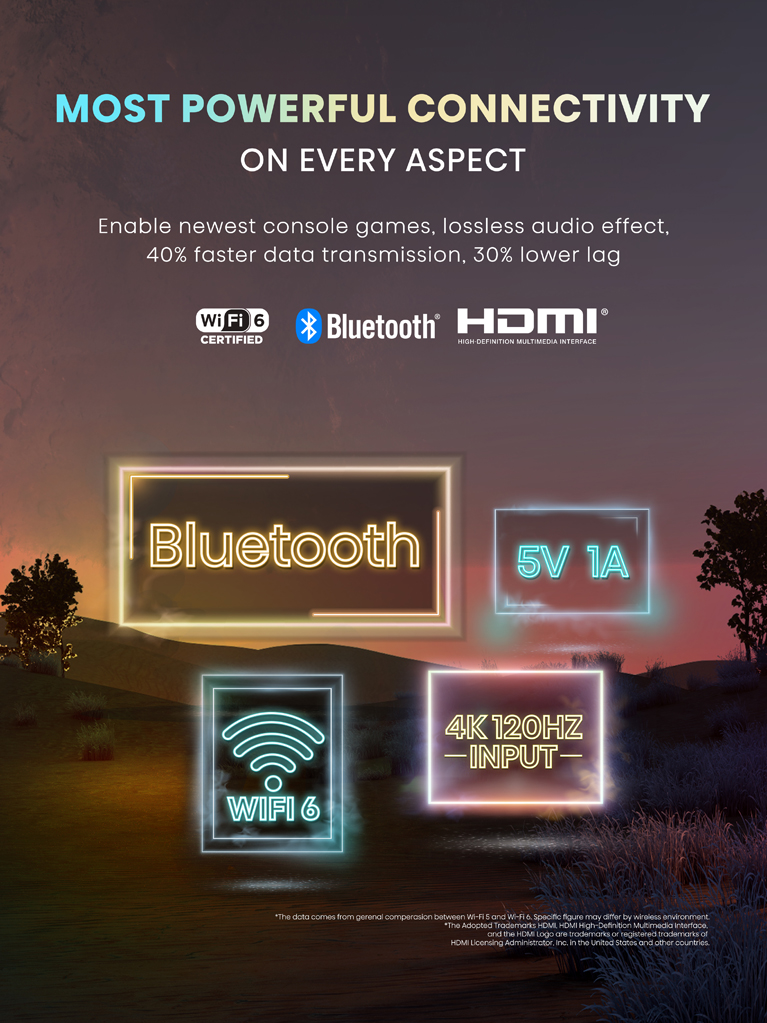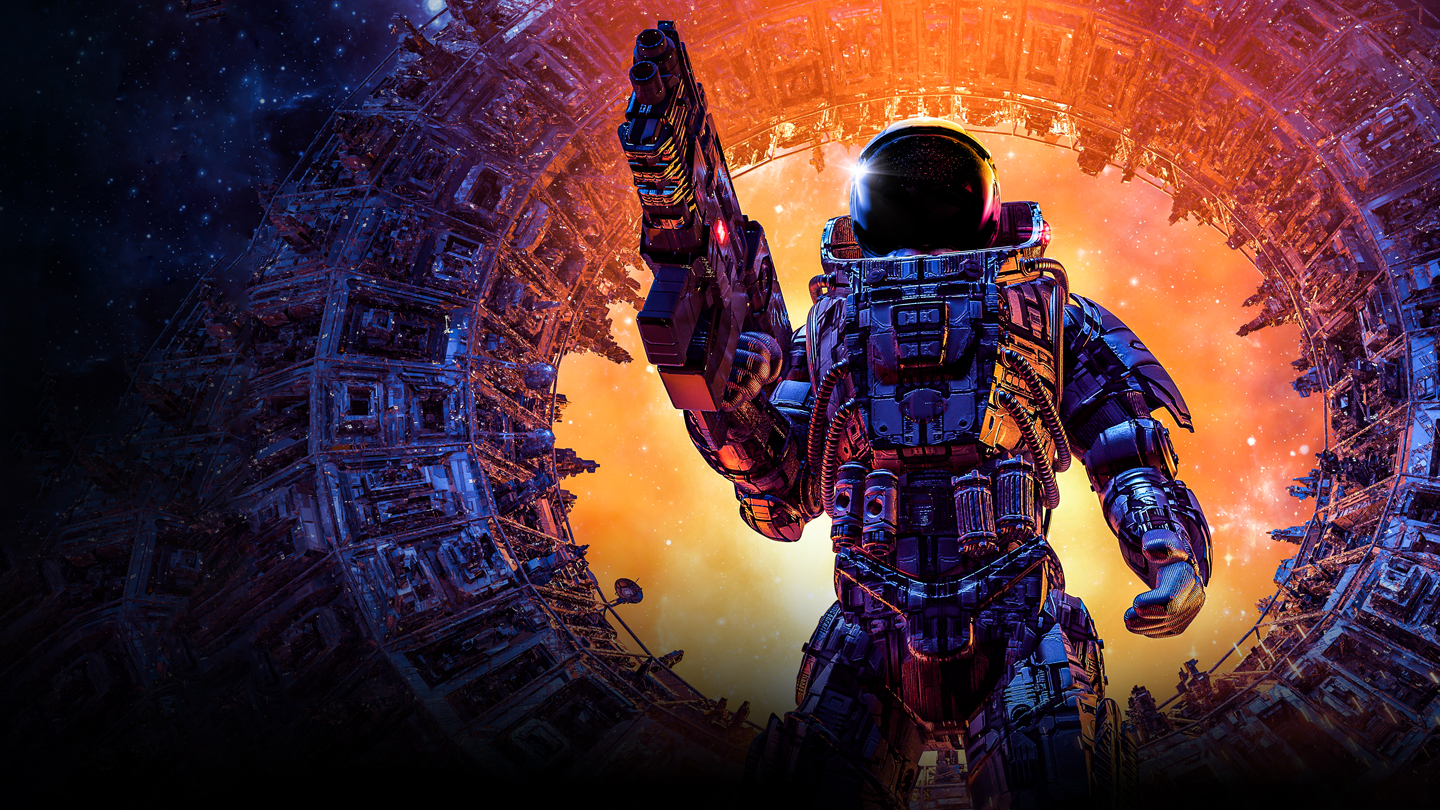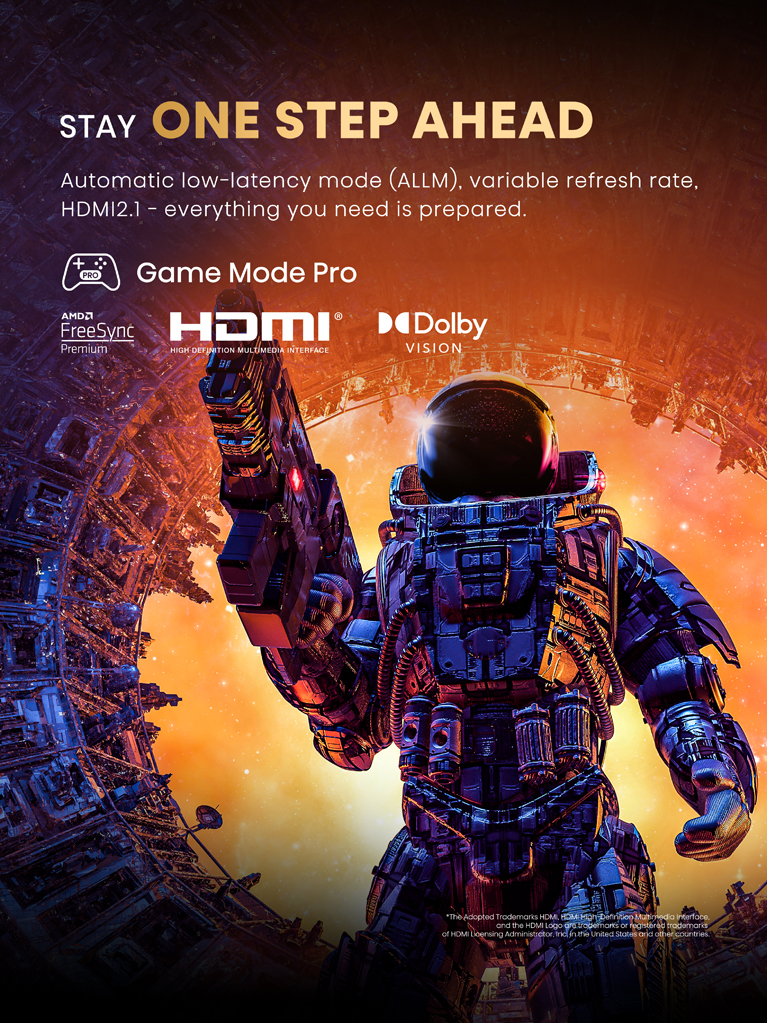 Game Mode Pro, Dolby Vision & AMD FreeSync Premium
STAY ONE STEP AHEAD
Game Mode Pro with eARC, ALLM, VRR as specified in HDMI2.1 minimises input lag, jutter and shaking, ensuring you stay ahead and win more. In addition, Gaming in Dolby Vision enhances your visuals and discover more of the game during the play.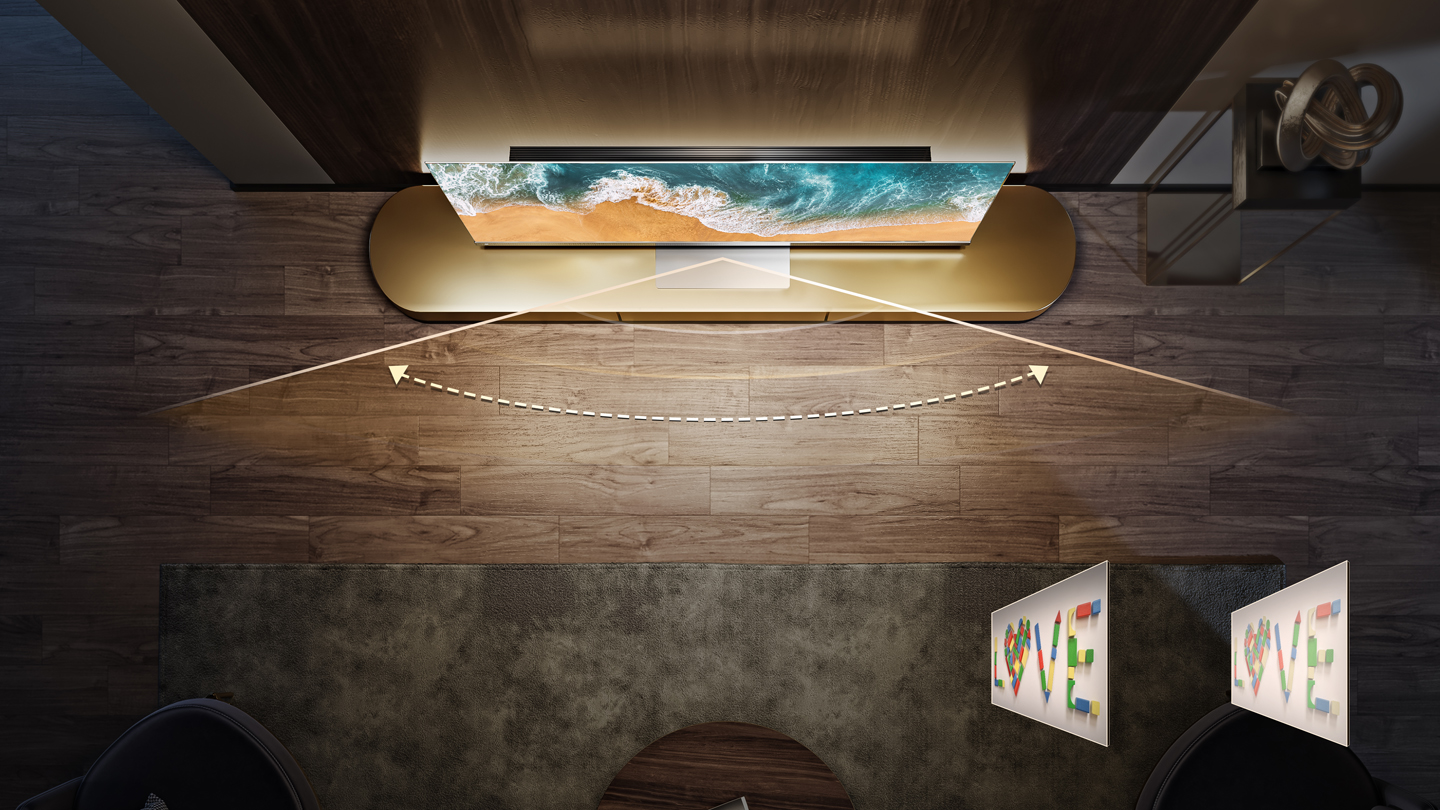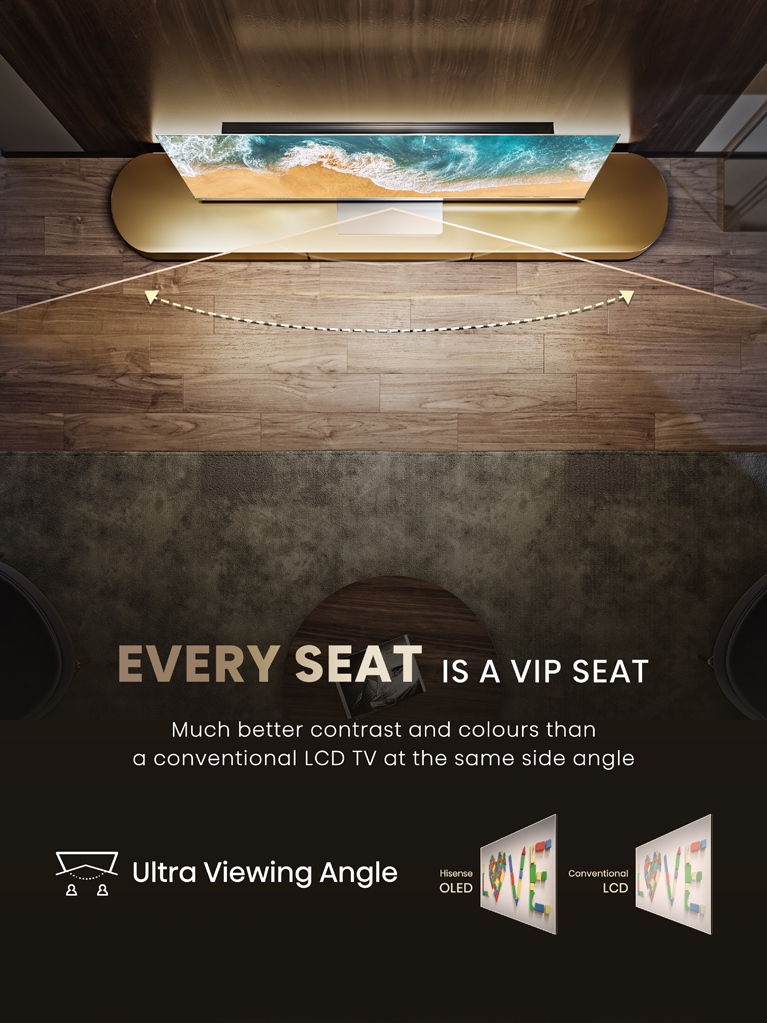 Ultra Viewing Angle
EVREY SEAT IS A VIP SEAT
The viewing angle data itself doesn't mean anything to users because every brand has its own measurement and standard. Even if you see a large number in the product introduction, you won't be satisfied when finally realise that at that angle you can only see an unclear image with washed out colours. What really matters is that this TV keeps much better contrast and colours than conventional LCD TVs at the same side angle.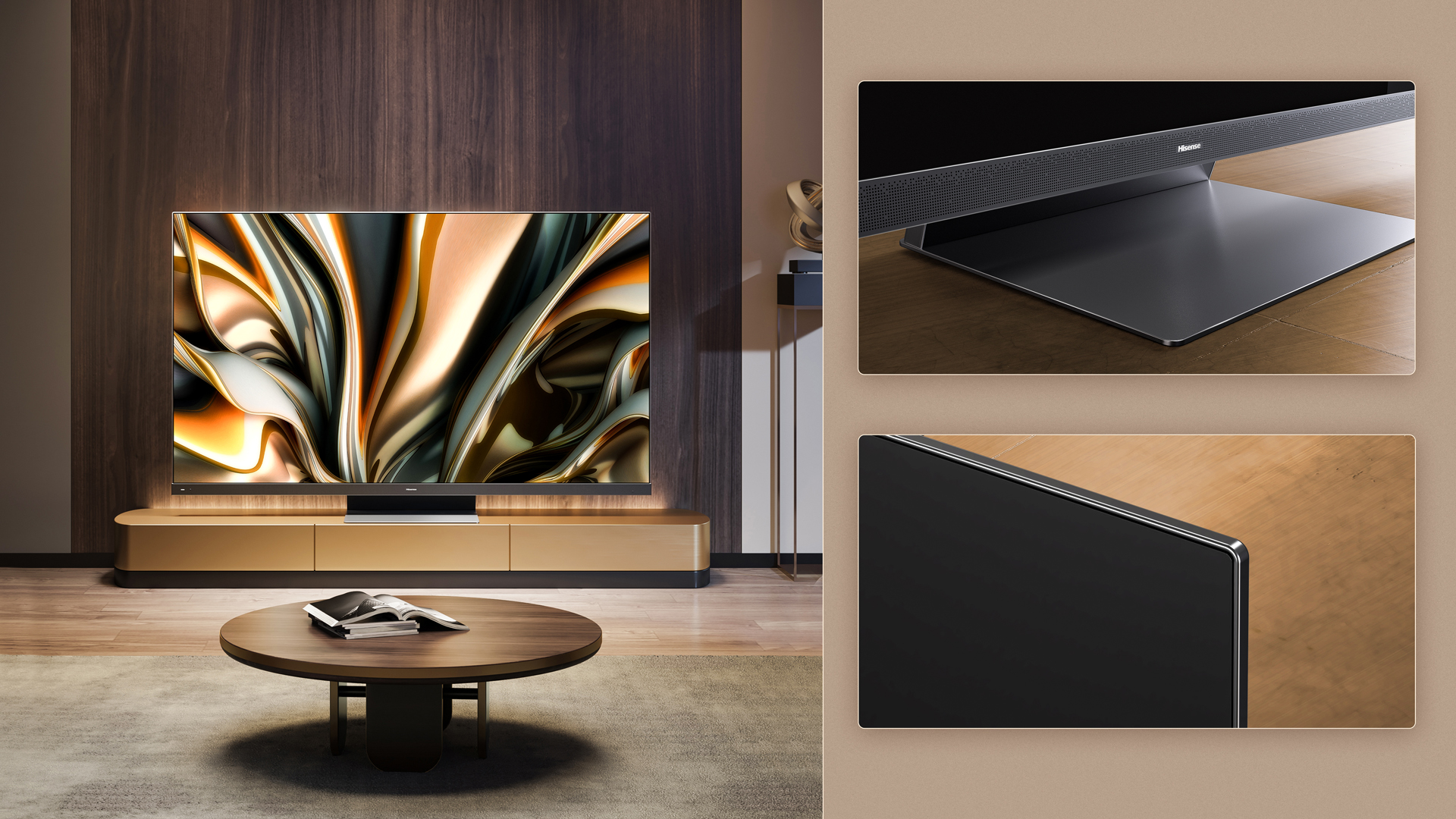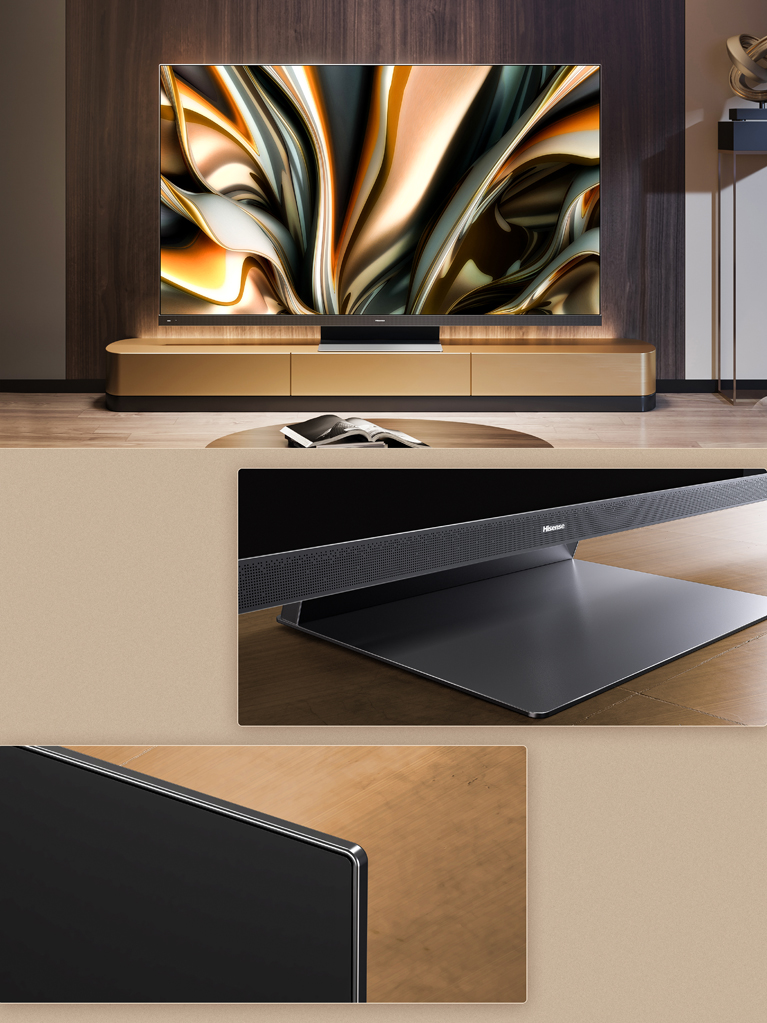 Now, here's the technical bit…
Below you'll find all the technical details of your product, such as dimensions, etc.
178°

Angle of Visibility

65"

Screen Size

3840×2160

Ultra HD Resolution

OLED

Backlight Type

120Hz

Refresh Rate

<20 ms

Input Lag
Full Specs +
What people are saying.
Nelly the Elephant
❝ Love my new TV, very stylish! Absolutely delighted with my new purchase, would highly recommend this model if you're like me and like streaming, gaming, live sports and movies (with the sound turned right up)!! Looks lovely in my newly decorated room, it's feature packed, has stunning sound, a great picture, was easy to set-up, it has lots of apps and features! ❞
Bbdalk
❝ Best tv I've ever owned! Fantastic TV with all the bells and whistles. ❞
All Reviews +
Product support
Need to know more about supporting your TV? See the pages below for more information.

Manuals & downloads
Discover the latest user manuals and downloads for your Hisense product.

Register your product
Registering your product means that, if something does go wrong, you're fully covered.

Contact
To call or email our customer service team, click the link above.
Where to buy.
Discover where to purchase your new Hisense TV
Because who wants to be
out the loop?
Sign up and you'll never miss our offers, new products or updates.