Converts easily from stick to handheld
Two suction speed settings
Introducing the Hisense Hi-Move IV cordless vacuum cleaners with up to 45 minute runtime. A premium cordless vacuum packed with feature.

Interactive LED screen giving the consumer more information.

The 2 in 1 design easily converts from a stick into handheld, so whether you're cleaning the carpets, above floor or the car, we've got you covered.

Once you're done, the one touch empty makes it easy to empty to dust cup. Removable batteries and multiple accessories available.
LED display
The handy LED displays percentage run time as well as the power mode you are in, ensures you never run out of battery during cleaning. With up to 45mins runtime on a single charge. You'll have plenty of runtime to get around multiple rooms on a single charge. When finished simply place the unit on its wall charging dock.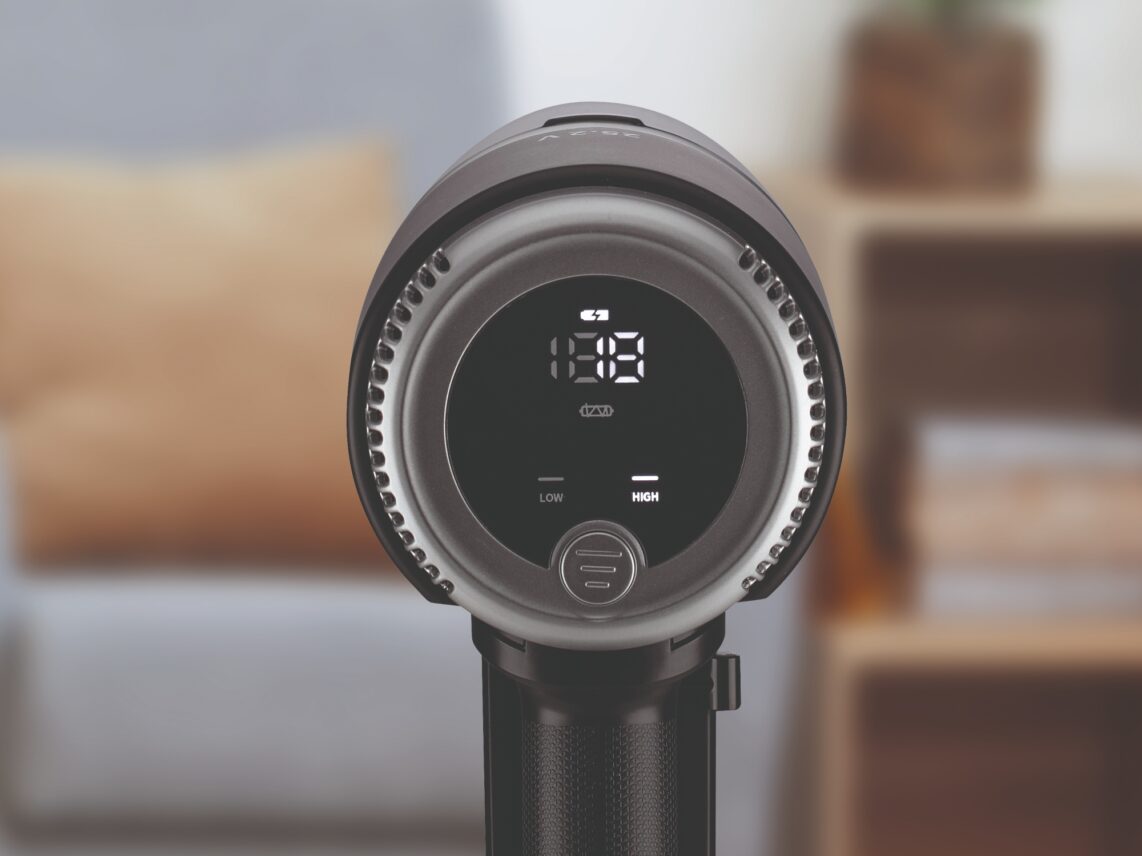 Wall mounted dock
Thanks to a wall mounted dock whenever you need your vacuum you can be rest assured that you will have it charged and ready to go. The Dock also acts as a storage unit for your accessories, so you know all your equipment is stored in one place.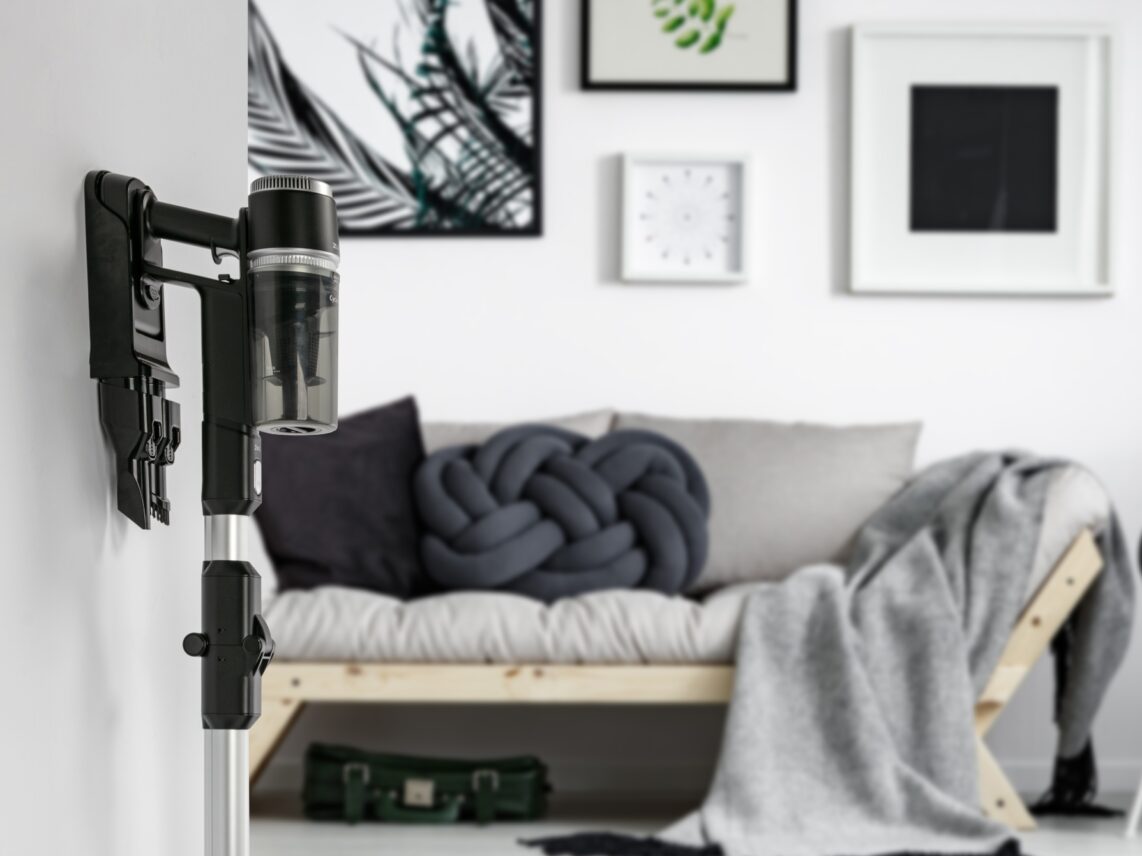 Flexible Wand
Thanks to a wand that is designed to bend in the middle, so you are able to clean easily under low furniture without having to move them.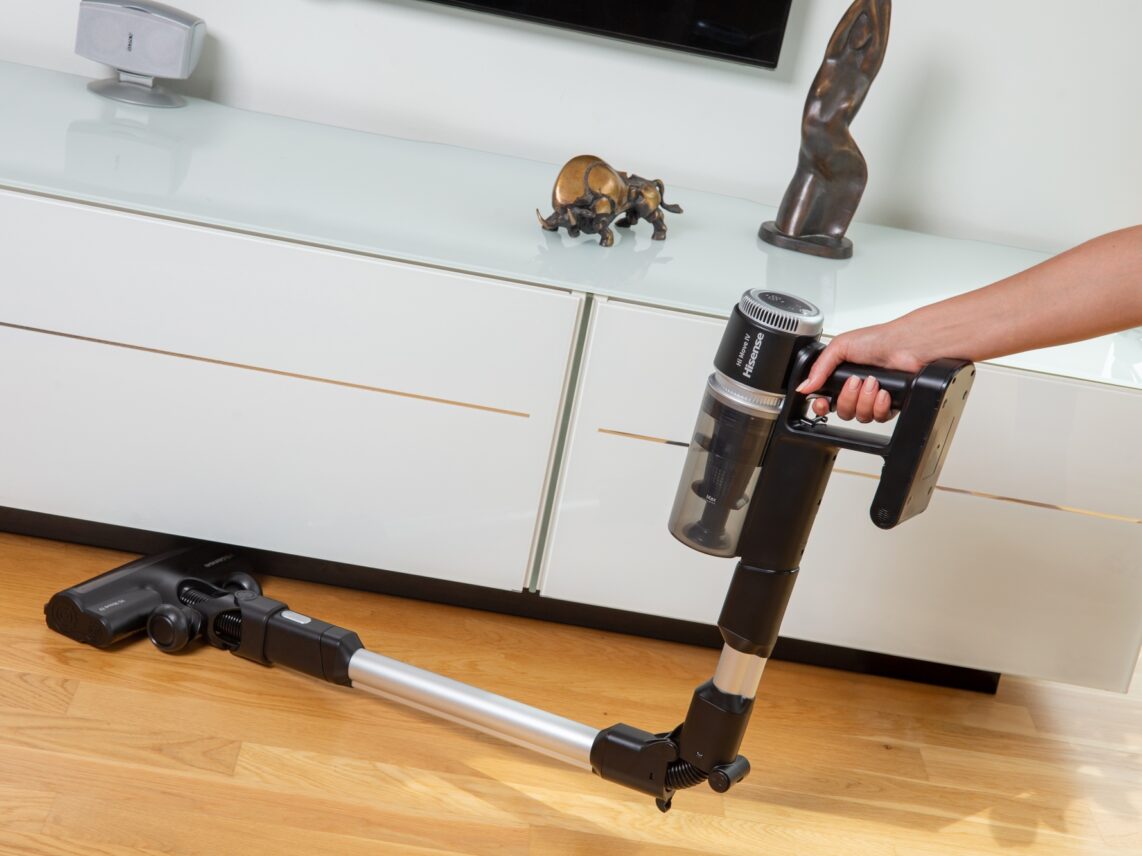 From stick to handheld
Enjoy all the advantages of an upright vacuum cleaner that turns into a handheld in mere
seconds. From vacuuming the floor to taking care of the sofa, car interior, or hard-to-reach top shelves.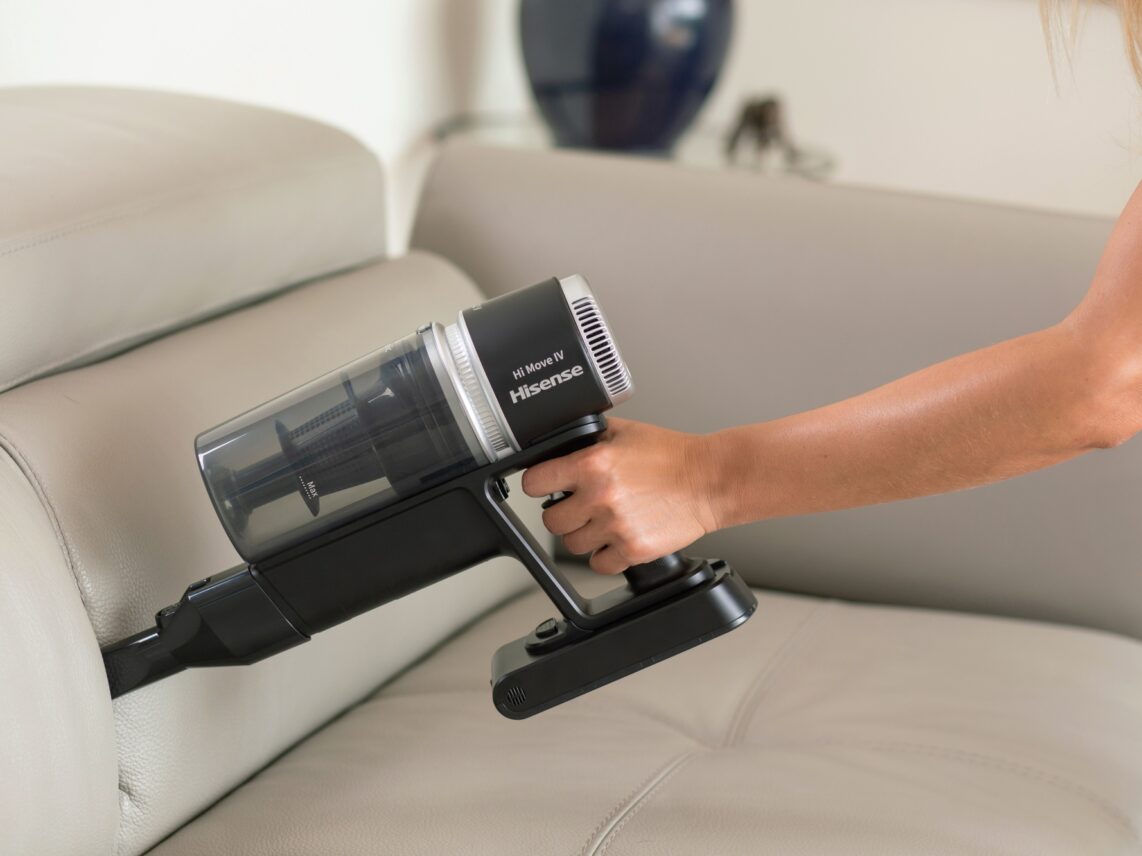 Now, here's the technical bit…
Below you'll find all the technical details of your product, such as dimensions, etc.
Cordless Vacuum

Type

0.45l

Capacity

45 mins

Runtime

4 hours

Charging time

3

Number of Nozzles

Wall mounted base

Park Position
Full Specs +
What people are saying.
Themoz
❝ Excellent product. I have recently bought this vacuum and, so far, I have found it almost perfect. I would give it 4.5 stars if I had the option. It cleans quietly, quickly and extremely well. It fits together very easily, but, and this is where I have deducted half a star, I do not find it easy to take apart to create a handheld. ❞
John1962
❝ Light weight durability. I have had the Hisense cordless hoover for approximately 3 weeks now, and although there are others that give a lot more suction for the price I think this machine is the one to beat ❞
All Reviews +
Product support
Need to know more about supporting your appliance? See the pages below for more information.

Manuals & downloads
Discover the latest user manuals and downloads for your Hisense appliance.

Register your product
Registering your product means that, if something does go wrong, you're fully covered.

Contact
To call or email our customer service team, click the link above.
Where to buy.
Discover where to purchase your new Hisense appliance.
Because who wants to be
out the loop?
Sign up and you'll never miss our offers, new products or updates.