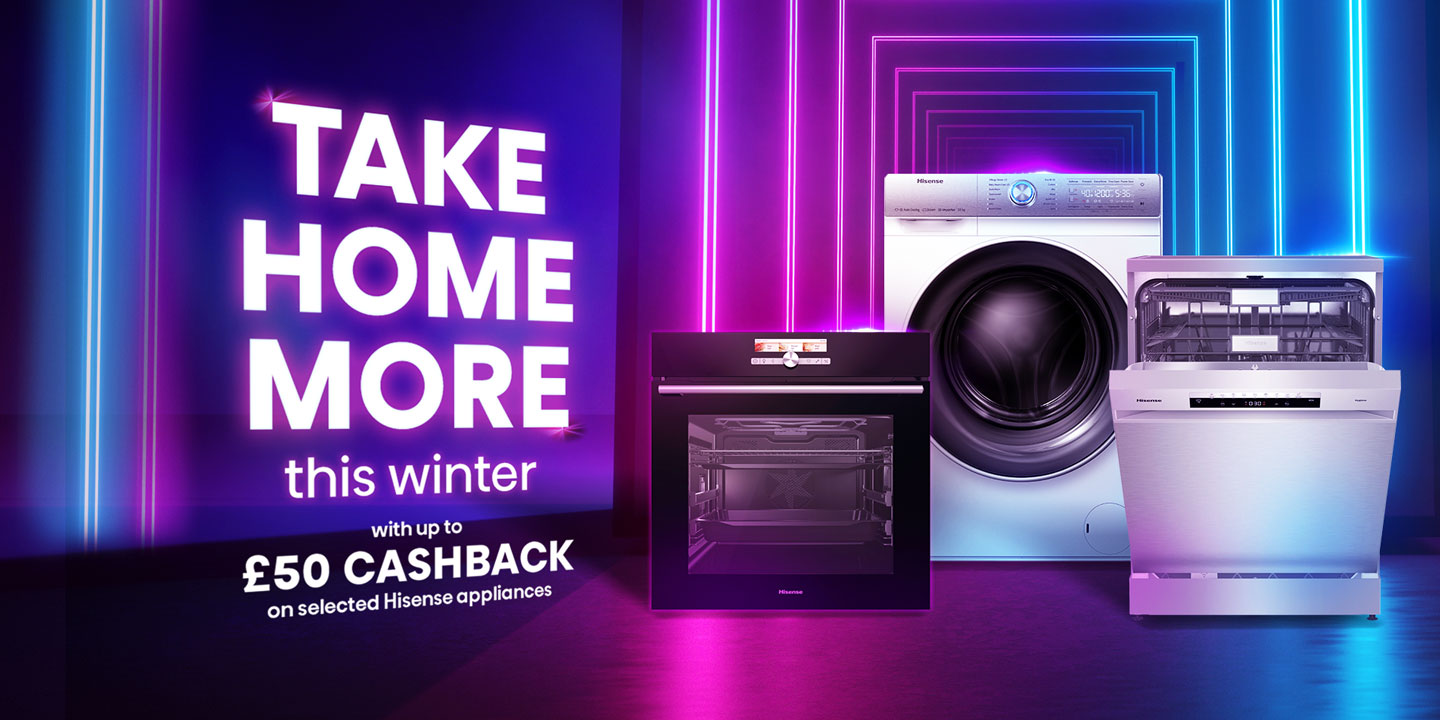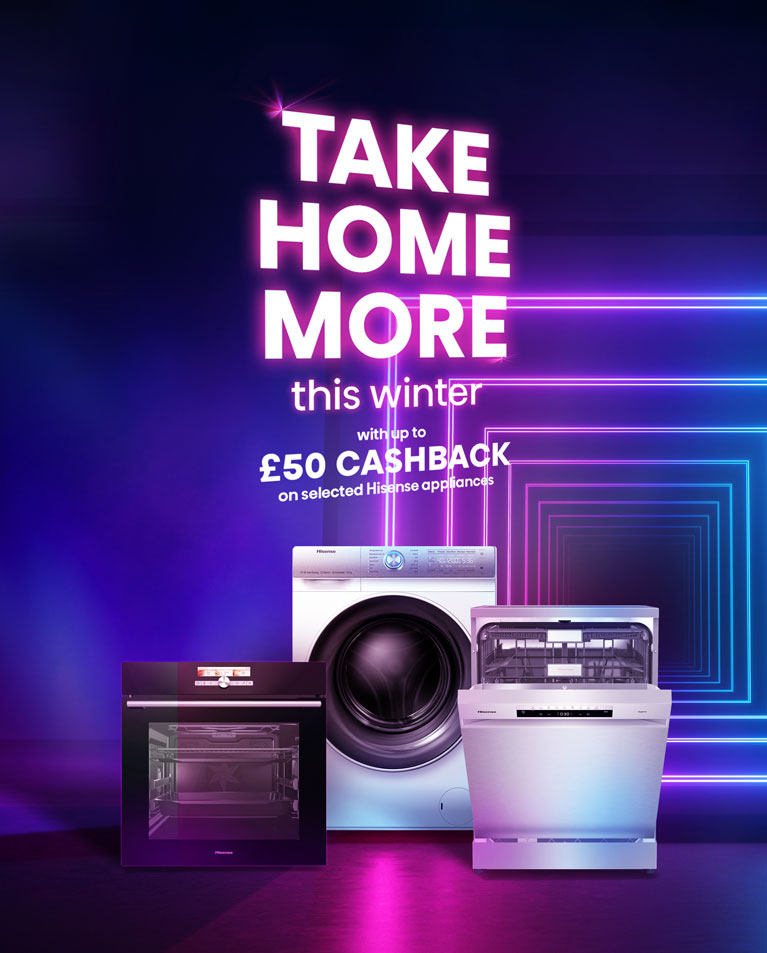 How it works
Follow the steps below

1. Buy
Purchase a qualifying Hisense product from a participating retailer between 05.10.22 - 08.11.22

2. Wait & Claim
Wait for the claim period to open and then submit your claim between 07.12.22 - 03.01.23. When making a claim you will be required to provide your full name, address, phone number, email address, valid Hisense product code, valid Hisense product serial number and purchase date for the qualifying product you have purchased, as well as details of the participating retailer from whom you purchased the product. Proof of purchase must also be provided to make a claim.

3. Enjoy your Hisense reward
Customers will receive their reward within 28 days of your claim being validated. Cashback reward will be provided as a virtual pre-paid Mastercard.
Qualifying Products
Register your interest in the Hisense