Stadium 974
Click here
Stadium 974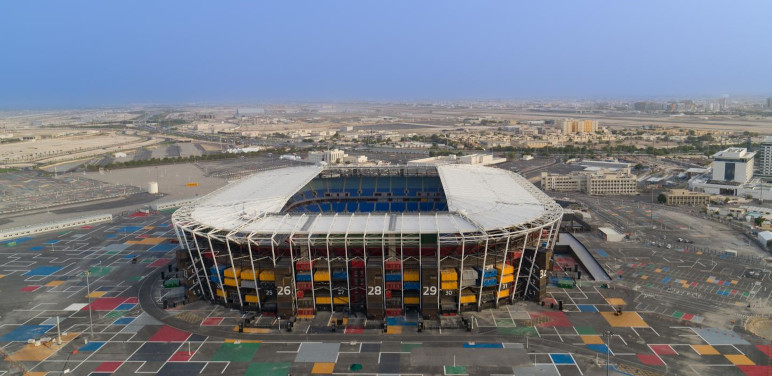 Key facts
Host City: Ras Abu Aboud, 10km east of central Doha
Capacity: 40,000*
Location: 10km east of central Doha
Opening Date: 2021
Matches: 5x Group Matches, 1x Round of 16
Did you know?
Stadium 974 has been constructed entirely from 974 shipping containers and modular steel, hence the name!
Stadium Bio
Not only is '974' the exact number of shipping containers used to build the stadium, but also Qatar's international dialling code.
Stadium 974 shows Qatar's dedication to sustainability whilst also highlighting the tradition of global trading.
Following the world cup, this stadium will become a waterfront development, utilising the other compartments from the structure in other projects.
Stadium Location
Fixtures at this stadium